News
Youth employment in the UK report
New CIPD report highlights the importance of educating young people about different routes into the NHS workforce.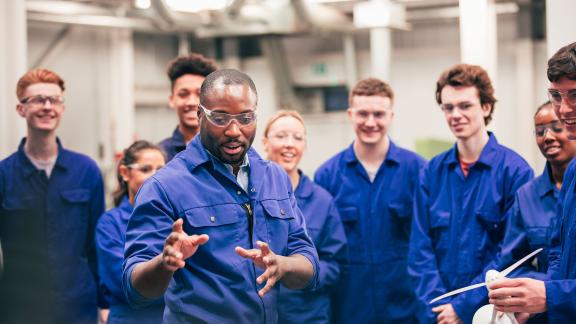 The CIPD has released a new report which highlights the views and needs of young people when considering their future careers.
The Youth Employment in the UK report found that more than 50 per cent of university attendees would have considered an apprenticeship as an alternative route into employment, if one had been available in their subject area. It also found that only one per cent of respondents received help when applying for an apprenticeship at school.
The CIPD surveyed more than 2,000 people aged 18 to 30 about their attitudes and experiences of education and accessing employment.
Ciara Luscombe, programme lead at NHS Employers said: "There are more than 150 clinical and non-clinical apprenticeships available in healthcare, it is essential to work with local education providers to share the career opportunities available and how they can be accessed by young people in your community."
Read the full report on the CIPD website.
For more information on the different routes to train and recruit your workforce visit our education and training webpages, download our routes into the NHS infographic and use our new recruit and retain young people toolkit.