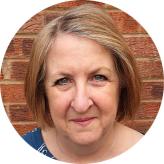 Helen Nicholson
Helen is the engagement lead for the Midlands and East of England. She joined NHS Employers in January 2022 after a 35-year career in the NHS.
Her role is working in partnership with senior HR directors/chief people officers and trade-union colleagues to deliver high quality networks to share insight, intelligence, support learning and best practice.
Helen's background is in organisational development (OD), her last role being head of OD for an acute trust in the East Midlands and before that she held senior OD roles in a community trust and other NHS organisations in Nottinghamshire and Lincolnshire.
She is passionate about supporting workforce leaders to be the best they can be, to enable delivery of the highest standards of quality care to our patients. Helen has a masters degree in healthcare leadership and is a qualified coach and workplace mediator.