Evidence
NHS Employers DDRB evidence 2021/22
Read our 2020/21 evidence to the Doctors' and Dentists' Pay Review Body (DDRB).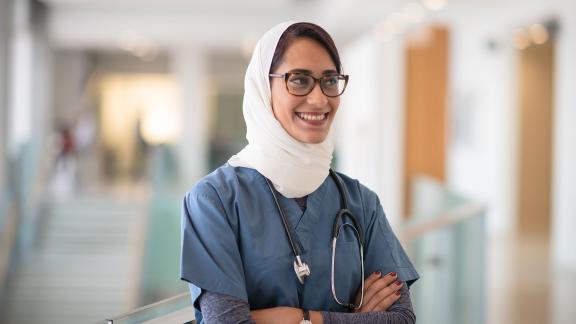 We have published our our 2020/21 written evidence to the DDRB. This is based on feedback collected from employers during an extensive period of engagement. It covers doctors in training, specialty and associate specialist (SAS) doctors, consultants and salaried primary care dentists. We have also responded to DDRB's request for us to consider targeting pay.
Our submission includes:
an update following the agreement reached with the British Medical Association (BMA) on the junior doctor contract
progress on work taken forward to develop the specialty and associate specialist (SAS) grade and proposals for contract reform
an update on the revised Local Clinical Excellence Awards scheme for consultants and plans for a successor scheme from 2021
information on pensions and reward.
Key messages
The NHS, and its staff, continue to feel the combined effects of financial pressure, workforce shortages and rising demand.
There is a risk that without the right workforce then the aims of the NHS People Plan will not be met.
Any pay award over and above that already planned must be fully funded.
The pensions tax issue is having a significant impact on senior staff across the NHS and on service delivery. We believe that the solution lies in a combination of scheme flexibilities, the removal of the cap and better information for staff, and that this should apply to all staff in time for the 2020/21 financial year.
Employers, in general, do not support targeting pay. We should await the outcome of work currently underway as part of the people plan on the distribution of specialty trainees.
The agreement reached with the BMA on the junior doctor contract and the three year pay deal was an important step and has allowed for partnership working to be re-established.
The start of negotiations on contract reform for the SAS grade is a significant opportunity to re-establish the SAS doctor role as a positive and valued career choice.
About the Doctors' and Dentists' Review Body
The independent review body on doctors' and dentists' remuneration (DDRB) makes recommendations to the government on pay awards for medical and dental staff. NHS Employers submits evidence to the DDRB, based on information collected from our policy board and our regular meetings with NHS medical and HR directors. Final decisions on pay awards are made by the government.