Guidance
Resources to help you understand your pay
This downloadable one page guidance is designed to explain what the different tools display in terms of your pay.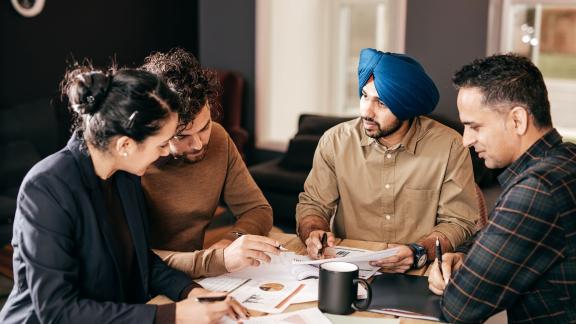 The 2018 pay deal is complex and there are several tools on the NHS Employers and the trade union NHS pay websites, which showcase the same figures in slightly different ways. This infographic is designed to explain what the different tools tell you.
It has been jointly designed by the NHS trade unions and NHS Employers, and published by the NHS Staff Council.
All figures used in all the tools are taken from annex A of the framework agreement; the document on which staff were consulted. Figures are either from the first table in annex A, which shows the new pay structure (pay scales) for 2018/19, 2019/20 and 2020/21, or from the third table in annex A, which shows individual pay journeys from 2018 to 2021.

The difference between the pay scales and individual pay journeys:
Individual pay journeys are a new concept that exist as a result of the three-year deal. Having three years of pay scales means that the pay path of an individual can be plotted in each year, taking into account their annual pay uplift as well as their incremental progression as their years of experience increase.
Pay scales show the static pay structure for each pay band, which is how pay information has historically been displayed.
The guidance details four specific pay resources:
The pay calculator which was hosted on the trade union website, and the individual pay journey table in the framework agreement, combines the annual pay award and the incremental increase, so shows the full amount that an individual can expect to receive on their personal incremental date. If an individual's existing pay point is deleted as a result of the pay reform, they will receive this amount on 1 April instead of their incremental date.
The pay scales and the pay journey web tool are based on the same information, but allow people to see separately the annual uplift to a pay point, and the incremental increases on that pay band.