Consultation response
Response to DHSC consultation on making vaccination a condition of deployment
Read and download our response to the Department of Health and Social Care's (DHSC) consultation on making vaccination a condition of deployment.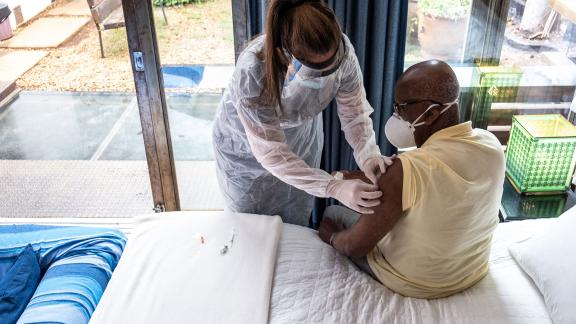 NHS Employers has led this response on behalf of the NHS Confederation. The response was based on views collected from a survey of workforce directors in the NHS, as well as through network meetings of NHS Confederation members.
The DHSC consultation aimed to seek views on whether or not the government should extend the existing statutory requirement for those working or volunteering in a care home to be vaccinated against COVID-19 to other health and care settings, as a condition of deployment, and in addition, whether to introduce a statutory requirement to be vaccinated against the flu.
The issue is complex, and employers shared a mixture of views which both supported the proposal and raised concern.
Key messages from the NHS Confederation consultation response. 
The case for the COVID-19 vaccine is strong and in principle is largely supported by all, however there are serious concerns on the impact that mandating could have on staff morale, recruitment and retention, especially through this winter period.
The advantages of a mandatory approach need to be balanced against the potential risk of a reduction in people available to work, increased turnover and a reduced ability to recruit.
If mandated, it should not take effect until at least September 2022. A delayed implementation would allow members to continue to support, educate and address concerns of vaccine hesitant staff and alleviate administrative burden of implementation and potential loss of staff over the winter period.
There is a serious concern that staff groups where vaccine uptake is lower, such as young women, pregnant women and those from a BAME background, are at greater risk of redeployment or loss of employment and therefore could be disproportionately affected by this policy.
The NHS Confederation is not supportive of making flu vaccination a condition of deployment. 
Read and download the full response (pdf) and find out more about the consultation on the DHSC website.