Consultation response
Response to HEE workforce planning call for evidence: On behalf of the NHS Confederation
Read and download our full response to Health Education England's (HEE) call for evidence to inform long-term workforce planning.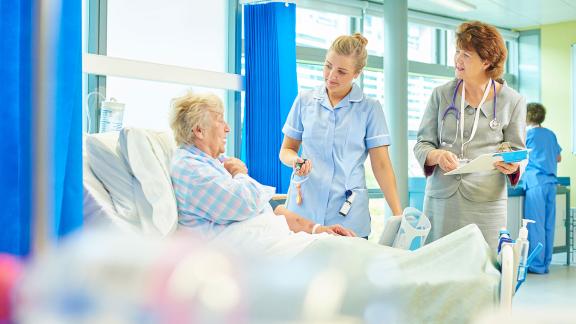 NHS Employers has led this response, on behalf of the NHS Confederation, to phase one of HEE's long-term workforce planning exercise. 
Commissioned by the Department of Health and Social Care, HEE is reviewing, renewing and updating the existing 15-year strategic framework for workforce planning, Framework 15. 
Our response provided detail on the six key categories: demographics and disease; expectations of the public; socio-economic and environmental factors; staff and student/trainee expectations; science, digital and technology; service models and pandemic recovery. 
Our evidence was clear about the work employers are doing and will continue to do and in 15 years' time, we hope to be able to say the health and social care system has changed for its workforce and leaders so that: 
we have the ability to model health and care workforce needs based on the needs of the communities we serve  
we retain staff and students because they have had an excellent experience 
we have eliminated discrimination and exclusion from the NHS and Social Care workforce, including within educational settings 
we create a working environment that balances employee autonomy and operational efficiency to improve staff experience and engagement.   
Our evidence reflected views that there are particular areas of the workforce which would be impacted by increased demand over the next 15 years and highlighted that we start this process in largely a deficit position, despite significant resources invested in recent years to support workforce growth. Without continued efforts to reach a 'stand-still' position in many areas it is likely that these challenges will be exacerbated further over the next five, ten, 15 years. These include:
social care including domiciliary care workforce 
primary care 
adult mental health and learning disability services 
children's service in community and mental health (CAMHS) 
diagnostic services.
We also highlighted specific occupational groups with pre-existing challenges to meet existing demand:
Medical workforce: general practitioners and consultants in oncology, acute medicine, care of the elderly, interventional radiology. 
Nursing: mental health, learning disability and adult nurses based in community and social care.  
Wider healthcare professional team: paramedics, sonographers, operating department practitioners, podiatrists and radiographers. 
In the submission we describe that many of the major drivers and factors affecting future demand for health and care provision will increase the demand for more people, working differently, with new skills and underpinned by different ways of working.
   
Understanding the workforce supply needs for the longer term is something employers have been calling for, for some time.
The NHS Confederation will continue this conversation with HEE over the coming months and have offered to co-ordinate discussions with employers in its networks and through the NHS Employers Policy Board.