Briefing
Staff experience: adapting and innovating during COVID-19
This resource showcases NHS trusts that have adapted and innovated during COVID-19 to enhance staff experience.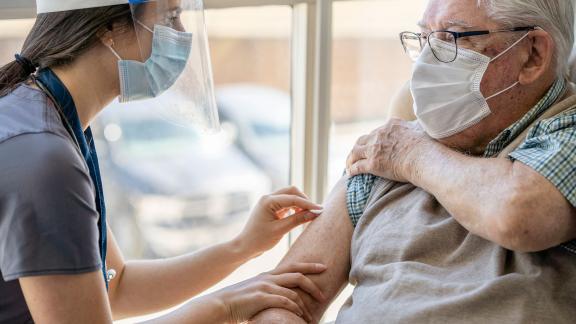 COVID-19 has placed a significant burden on the NHS workforce, bringing staff experience into sharp focus and forcing employers to critically re-examine how they support the whole experience of NHS staff. Despite the relentless pressures of COVID-19 on NHS trusts, we have seen innovation, transformational change, and real improvements to enhance the experience of staff.
Employers have acted quickly and effectively to facilitate a supportive, compassionate, and positive experience that prioritises staff experience. This work has highlighted good practice to learn from and build on.
This resource showcases some of the NHS trusts that have adapted and innovated during the pandemic, to provide examples that may serve to strengthen local approaches and inform future practice in supporting staff experience. The resource focuses on the following areas:
Promoting a culture of wellbeing.
Gaining insight through staff engagement.
Prioritising equality, diversity and inclusion.
Supporting new ways of working.
Reaching staff through good communication.
Leading through a crisis.