Article
Board buy in to support the rising cost of living
Gaining board buy in means inspiring others to support your vision or goals for the organisation.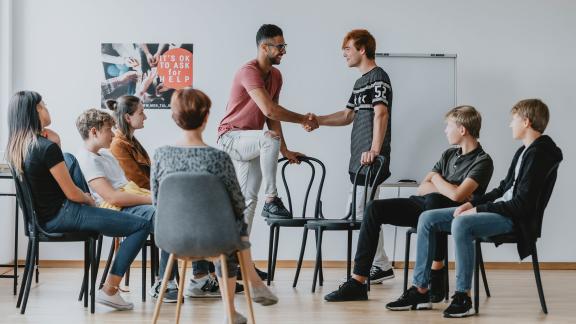 Change cannot happen without new ideas. Change can bring challenges for an organisation therefore, it's vital that senior management can support and back up the ideas in order to enact the changes. Working this way can support and enable new ideas to come to life.
Follow these steps to get buy in from your board or senior managers:
Have a clear vision
Ensuring you have a clear vision tells other you believe in the success of your idea and understand the steps needed to get there. When presenting your idea you may be asked to share more information so have the following information to hand:
examples of where the same/similar idea has been successful

reasoning that supports the idea

supporting data

ideas on the possible outcomes.
Invite others to share 
Inviting others to share comments on the idea can ensure they are made to feel part of the process and more likely to get on board. You can do this by:
Giving information that will help your audience to understand the idea.

Being prepared and answer all questions to the best of your ability.

Acknowledging potential criticism.

Asking the right questions.

Leaving time for your audience to reflect and check back in at a later date as they may have more questions or thoughts.
Share progress
When there are any updates or some progress made, share it. Keeping your audience updated about the progress reinforces that they are part of the vision, whether this be positive or negative updates.
Good practice examples
Caroline Haynes, chief people officer from Sussex Community NHS Foundation Trust has shared her key points to remember as well as tips on gaining board buy in:
Find a sponsor. On your board, who is

 most invested and/of interested in the topic?

Understand your data. Who can help you get and analyse the data you need?

Create opportunities:

go to the meetings

get in front of the right people

get on the agenda

bring your ideas to life

be brave

understand finance and where to find it

use your hospital charity

speak with NHS England as they have money available for wellbeing

gain a contact in your ICB

is there any assigned money you can repurpose, for example, for travel.