Article
Empower staff to support their own financial wellbeing
Ensuring that staff are empowered by their employer to support their financial wellbeing is crucial to helping staff with the rising cost of living.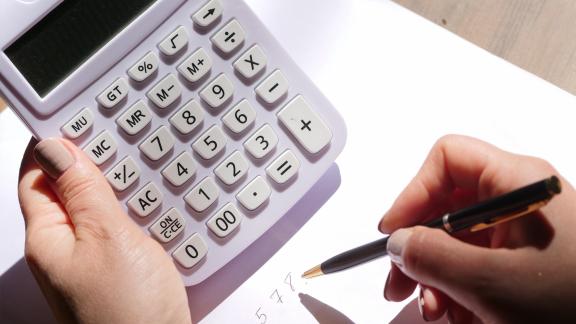 Some staff may not feel comfortable talking to their employer about their financial situation, so providing them with ways to support their own financial wellbeing is important. This could be as simple as signposting to free and independent financial advice, and alerting staff to the dangers of financial scams.
You could also consider providing a financial education programme that focuses on key moments in your employees working lives such as, ahead of maternity leave, planning for a wedding, buying a house or preparing for retirement.
Internal support signposts 
Payroll information – you should share key information about when staff are paid and who to contact if they have a question or issue with their pay.

Mental health support – poor financial wellbeing can have a significant impact on mental health, so make sure staff know about your internal mental health support.

Trade union contacts – these are an important source of support for staff, who may not want to speak to a manager or colleague about financial issues. Most unions provide welfare support as part of their membership offer.

Employee benefits – ensure your staff are aware of the internal benefits your organisation offers. Make sure you include the range of benefits you provide, including discounts and salary sacrifice.

Employee assistance programme (EAP) – signpost staff to your EAP service for confidential support. Depending on your provider, your staff may be able to access counselling, debt advice or guidance for line managers who are supporting a team member's financial wellbeing.
External support signposts
You could also signpost staff to external organisations that provide support and advice such as:
Good practice examples from NHS organisations
South Yorkshire, and Bassetlaw Integrated Care System has created a financial wellbeing web page with supporting resources on its workforce wellbeing website. They also held a very successful financial wellbeing programme, a series of webinars on different topics and they are planning to host another financial wellbeing programme in the summer. The ICS has got in touch with an organisation called Infinity Connect, to run more practical and engaging webinars within their programme.

The topics include:

budgeting and getting a savings habit

breaking down borrowing and credit

struggling with debt and the help available

how to talk about money and financial education.

Newcastle Upon Tyne NHS Foundation Trust provides free and easy access to impartial information and confidential advice, information and guidance across a range of matters. Including access to welfare benefits, housing issues and money management via its 'Helping Hands' service. This is delivered by Citizens Advice and coordinated by the trust chaplaincy team. The trust is also currently delivering webinars on, help with energy worries.

Mersey Care NHS Foundation Trust is currently putting a lot of initiatives in place, in response to the rising cost of living and to support their staff who are in-work poverty, which include:

working with Salad Money Loans to offer staff salary reduction loans for a max of £1,000

promoting a benefits calculator to help staff find out what government benefits they are entitled to and how to claim them (170 members of staff accessed this over a three-day period)

analysing data to find out which groups of staff and which bands are accessing loans so that they can provide further support

providing gambling awareness sessions to all members of staff

signposting to local food banks (still in progress)

working with Citizens Advice Liverpool, which is offering free financial support to all members of staff including information on benefits, debt and money advice, housing and employment (staff can ring the helpline or access online to book appointments that accommodate their working patterns)

working with businesses to offer financial education sessions covering topics such as debt, budgeting and spending.

The Trust also has plans to promote the benefits of car sharing however this is currently on hold due to COVID-19 cases increasing.

Oxford University Hospitals NHS Foundation Trust has worked with Grant Thornton to create a guide to support staff with claiming tax relief on job-related expenses. The guide includes information on who can claim, how to claim, and examples of possible claims.

View the guide. (PDF)