Article
Guidance to support regularising ad hoc home and agile/hybrid working arrangements
This page details guidance from the NHS Staff Council on how to regularise ad hoc home and agile/hybrid working arrangements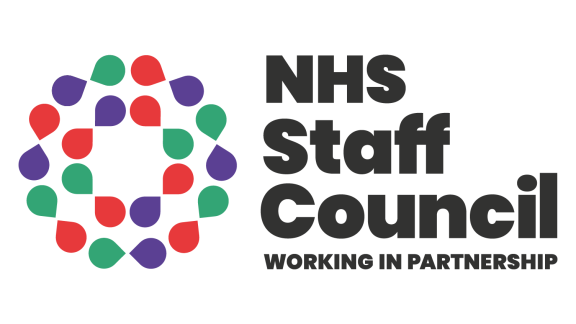 This guidance is intended to address ad hoc home and agile/hybrid working that occurred particularly during the COVID-19 pandemic, and to support organisations to carry out a light-touch review and updating of employment documentation and ways of working where any anomalies or lack of clarity are identified. The intention is to support employers and employees to continue arrangements which have been working well, or consider and agree options where change might be needed.
Homeworking, including agile/hybrid working, is one among many possible options that can be considered under flexible working policies. Home and agile/hybrid working will not be suitable for all roles and settings and not all employees will want or be able to work from home. Employers and local trade union representatives should therefore continue to work in partnership to promote and improve access to a wide range of other flexible working opportunities.
The extent of homeworking in the NHS increased significantly during the pandemic but in an unplanned way necessitated by public health/lockdown requirements.

The NHS Staff Survey showed that in 2020, 36 per cent of staff responding said they had been required to work remotely/from home in the past 12 months and this rose to 39.4 per cent in 2021.

It was still running at 32.1 per cent of staff in the 2022 survey results although the survey report notes that:

"It is possible that this figure may include some staff who, whilst no longer strictly required to work remotely due to the COVID-19 pandemic, continue to do so as a result of changes to working practices at their organisation."

Alongside significant numbers of staff having been required to work from home, there has been growing interest in home and hybrid working by choice. The enhanced flexible working rights negotiated by the NHS Staff Council were incorporated into  section 33 of the NHS Terms and Conditions in September 2021 and should mean that staff have more opportunity for such requests to be considered fairly and constructively.

From 2 October 2023, the home and agile/hybrid working framework agreement will be incorporated into the NHS Terms and Conditions of Service Handbook (Section 35). This covers both homeworking arrangements that come about through employee requests and those initiated by employers. It requires local partnerships to introduce/review/amend local home and agile/hybrid working policies to ensure they align with the provisions in the new section.

Impact of ad hoc developments

Many organisations did not have comprehensive and up-to-date home and agile/hybrid working policies at the time of the pandemic so working from home was developed and implemented on an ad hoc basis.

Periods of externally enforced home and agile/hybrid working have evolved into a spectrum of arrangements – from legacy practices that could now be embedded or reversed to ongoing requirements linked to changed working practices.

Some employees who started working from home during the pandemic have experienced lifestyle changes that now make them more reliant on this – for example moving further away, taking on additional caring or household responsibilities. Others may be keen to revert to working fully onsite.

Changes that some employers have implemented with implications for work locations include greater use of virtual patient consultations, downsizing of estate/worksites, and reducing site opening hours.

Need for an initial process of review and regularisation

This guidance is specifically intended to support employers in partnership with their local union representatives to apply the principles of the new home and agile/hybrid working framework to:

provide opportunities for staff to request, refresh and/or formalise home or agile/hybrid working patterns in line with rights around flexible working and/or reasonable adjustments for disability

work through the implications of any changes to working practices, estate, service delivery or other factors that impact on where staff are now expected to work

regularise the contractual and practical position, where needed, for any staff who may have started working remotely/from home during the pandemic.

Principles

Recognise that circumstances may have changed during and since the pandemic period. Assumptions about how employees may want to work now should be avoided.

Emphasis on constructive dialogue to maximise flexibility and reach mutually agreed solutions.

Ensure line managers are equipped to hold open one-to-one conversations and that staff have access to union support if needed.

Fairness and transparency in setting operational requirements and allocation of onsite workspace.

Goal of clarity for all regarding their contractual workbase and any implications for other terms and conditions.

Logging of all agreed home and agile/hybrid working so this is captured in data monitoring.

Stage 1

Form a joint partnership group to oversee the work and deal with any issues.

Be clear about whether there is an agreed position on financial support for homeworking costs (or if this is still under review) and effective dates for this with reference to employees who may have been working from home for some time.

Map the workforce and identify areas or staff groups where regularisation is most likely to be needed. This might include:

employee groups that were required to work from home during lockdown and may still be doing so for some or all of their time

employees who fell into shielding categories or were identified as highly vulnerable during risk assessment exercises

areas where there has been a reduction in access to workspace on site

areas where new service models have been introduced involving more virtual patient consultations/patient contact.

Stage 2

Identify individual staff currently undertaking some or all of their work at home where this has occurred ad hoc rather than through a documented request or a contractual change.

Plan for a programme of line manager one-to-one meetings with affected staff.

Arrange briefing for line managers including easy access to relevant policies and procedures which might include:

homeworking policy

flexible working policy

management of change policy

disability and reasonable adjustments policy

health and safety policy

domestic violence policy.

Use the regularisation request flow chart as an aide for when employees wish to confirm or change an ad hoc home or agile/hybrid working pattern.

There may be local situations where there is a now an operational requirement for some post-holders to work from home (or hybrid working) and there is a mismatch between operational requirements and contractual work bases which can't be resolved through voluntary agreements. In these cases, employers and unions should review the workforce model. Consideration should be given to alternative approaches to how and where the work could be carried out and to revised timelines where change could be achieved in stages, as new employees are recruited. Where formal processes are required, employers and unions should refer to the local management of change policy including requirements around consultation and equality assessment.