Infographic
Putting people at the centre of their care
This infographic shows the challenges an individual can face in health and care and how integrated workforce thinking can have a positive impact.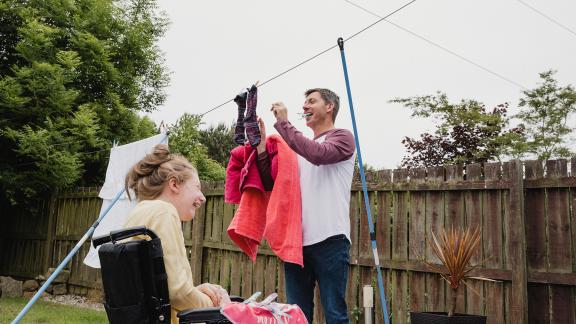 In Partnership with Skills for Care and the Partners in Care and Health, a partnership of the Local Government Association (LGA) and Association of Directors of Adult Social Services (ADASS) we worked to produce an example of the real challenges individuals currently face when managing multiple health conditions in health and care, and how integrated workforce thinking can benefit a person's life, as well as provide opportunities that upskill the workforce. 
Those responsible for integrated workforce thinking across the health and social care system can use this example to prompt conversations about how services can change when we think and work in a more integrated way. 
The example below is based on a real person and focuses on an individual living in a rural community, who manages multiple health conditions, and relies on social care to live independently. We look at their experience of accessing support, and the social, environmental, and economic implications of their health and care conditions.
To change this experience for patients, we have gathered recommendations for system leaders that support them to provide the right care, at the right time, and place. These recommendations include: 
Give individuals control over the way their care is planned and delivered. Giving them independence and control over what matters to them. 

Ensure that health and care services are tailored to meet people's needs.  

Ensure care is given in partnership with people rather than for people.

Provide people with care in the context of their whole lives not just when they are accessing services. 

Prioritise 

how a patient's quality of life can be improved.  

Treat people with:

r

espect

choice  

independence  

dignity  

ability to make informed decisions 

support  

autonomy.  

​​​​​​​
If these recommendations are implemented, the patient experience in health and social care will be less time-consuming and easier to navigate and manage. 
To demonstrate this, the example below showcases what accessing health and care can look like for Bob if services work in a more integrated way: 
Read our integrated workforce thinking guide for more information, and to help system leaders:
understand what is meant by integrated thinking across systems and how it can support the development of integrated workforce plans

understand what data is helpful in informing a good integrated workforce plan

learn from examples and tips from ICSs that have had success with integrating across their systems

access external resources on integrated workforce planning.