Case Study
Rewarding and recognising throughout the COVID-19 pandemic
The COVID-19 pandemic has changed the working environment and has had a significant effect on motivation, productivity and health and wellbeing.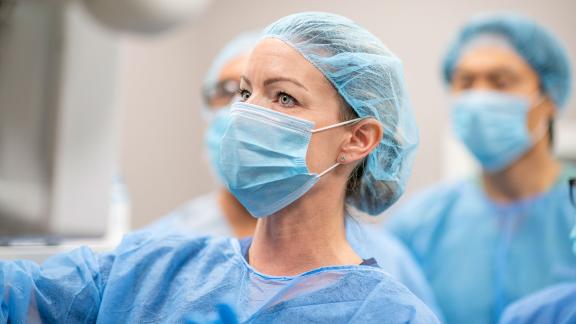 How organisations have rewarded and recognised staff during the past 21 months
Over the past 12-21 months, trusts have been sharing new ways to reward and recognise staff in the current climate. Methods of recognition over social media and through virtual events have become extremely popular, as well as non-monetary awards such as thank you cards and pin badges.
When staff are recognised and rewarded for their hard work, it boosts their morale, confidence and makes them feel good about themselves.
Here we share some examples of the new approaches some NHS organisations have taken to reward and recognise staff during the COVID pandemic. 
Giftboxes
Alder Hey Children's NHS Foundation Trust
In the early days of COVID-19, Alder Hey issued thank-you boxes to staff to thank them for their hard work during the pandemic. The nation had chosen the rainbow as a symbol of hope and one member of the public painted a huge rainbow outside the hospital. So, the trust decided to include rainbow badges as part of a thank-you box as well. The boxes were issued across the trust and included goodies which were donated by various businesses.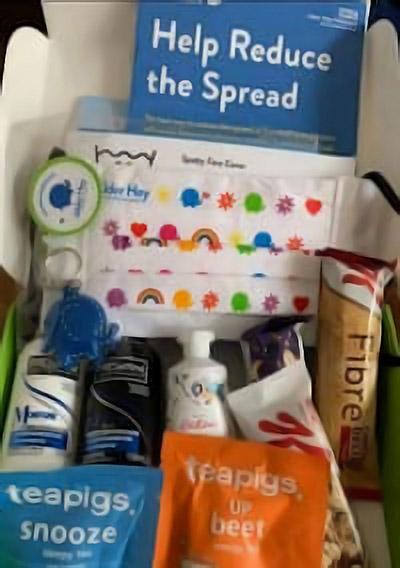 Calderdale and Huddersfield NHS Foundation Trust
Calderdale and Huddersfield NHS Foundation Trust sent out thank you boxes which included a pin badge with the NHS rainbow logo as a symbol of hope. It also included a card from the chief executive and some goodies that had been donated. The trust also sent thank-you boxes again in December with a new festive theme. The trust was able to deliver the items to home workers by gaining assistance from their volunteer staff and an external delivery company.
Badges and medals
Mid Yorkshire Hospitals NHS Trust
Mid Yorkshire gave staff members a medal to thank them for their service during COVID-19. All staff received £100 and four hours additional annual leave. Stephen Southern, senior consultants at the hospital worked with a local company to commission and produce the design.
The design has been done in such a way that it could be adapted for other trusts and organisations. They determined a set of criteria for who qualified to receive a medal (essentially all staff on their payroll and working in post between March 2020 and April 2021), including volunteers and specific agency staff who worked with them during the pandemic. To help the trust roll this out, everyone was asked to make sure their address details were up to date on the self-service HR system. They communicated this with teaser posts on social media, creating a hashtag and encouraging as many people as possible to post. The medals have been very well received by staff and the trust has had enquires from a number of other trusts and public sector organisations.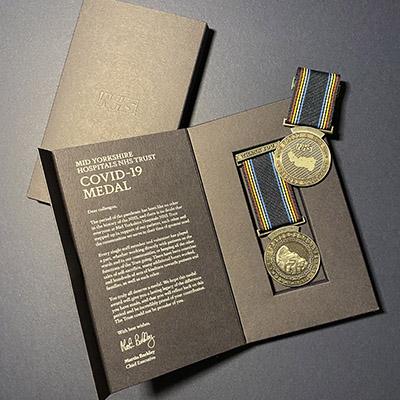 Doncaster and Bassetlaw Teaching Hospitals NHS Foundation Trust 
Doncaster and Bassetlaw trust presented staff with a recognition badge which was extended to include family, as they have also been heavily impacted by COVID-19. All staff were given a £25 love to shop voucher for Christmas and on 25 September the trust held a thank-you event at the Yorkshire Wildlife Park. All staff received a free ticket to the event and had the opportunity to buy extra tickets at a reduced cost. The park was only open to them for the event. The trust will also be hosting its annual star awards, where staff will be presented with thank-you badges. Lots of exciting things will be happening throughout the day, including a guest appearance from a local Olympian.
The Royal Wolverhampton NHS Trust 
The Royal Wolverhampton NHS Trust gave staff a letter certificate and a pin badge as part of its long service awards.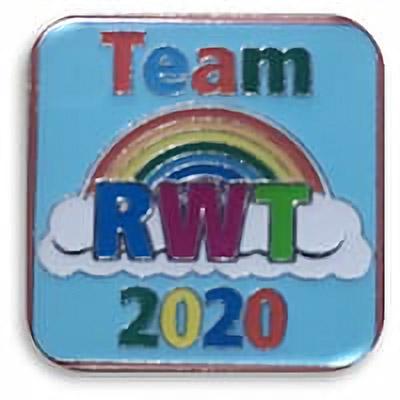 Thank-you week and thank you cards
North East Ambulance Service NHS Foundation Trust 
North East Ambulance Service launched an electronic thank-you card with a pin badge as a token of appreciation.
Read our blog where Stephen King, organisation development facilitator, North East Ambulance Service, talks about reward and retention during COVID-19
Barking, Havering and Redbridge University Hospitals NHS Trust (BRH)
BRH gave staff an extra day annual leave as a thank-you day. The trust sent everyone a thank-you card and held a thank-you week which was well received.
Staff wellbeing
Sheffield Teaching Hospital NHS Foundation Trust
Sheffield Teaching Hospital introduced 'calm rooms'. These rooms provide space for time out and to be away from work for a small period of time. The rooms were stocked with healthy and other donations received for staff to use for their health and wellbeing. These rooms have been very popular and the trust is planning to set up permanent ones funded by the trust's charity.
Other innovations
The Royal Liverpool and Broadgreen University Hospitals
This trust provided staff with a trust-branded hoodie, all staff members were eligible to receive the item of clothing, including home workers. The hoodies were well received by staff and they have been wearing them both inside and outside of work.
NHS Arden and GEM Commissioning Support Unit
NHS Arden and GEM issues a monthly star award to a member of staff that has been nominated by their manager in appreciation of their work. Since the pandemic, the trust has made these star awards weekly in recognition of staff going above and beyond. The winner is chosen by their chief exec and is issued with a certificate and a small gift thanking them.
Things to consider in the coming months 
Although we remain optimistic about the future, it is still unknown when things will return to normal. At this time, it is important to ensure that reward and recognition continues to be a priority throughout trusts nationwide.
Further support  
Below are some resources that will help support you with your organisation's approach to reward and recognition.
Channels to communicate reward