News
2022/23 NHS terms and conditions of service pay materials
Access supporting products following government's announcement on the 2022/23 pay award for staff under the NHS Terms and Conditions of Service (AfC).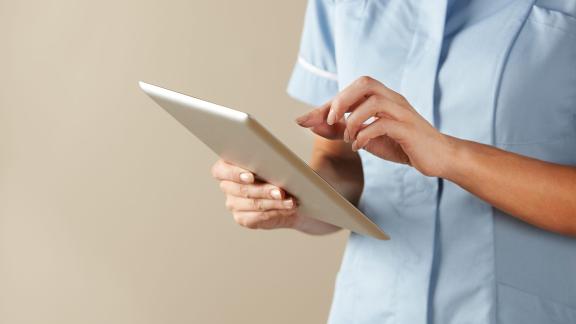 An updated version of the NHS terms and conditions of service handbook (NHS TCS handbook) has now been published alongside updated pay scales.
This follows the recent pay award announcement by the government for substantive NHS staff employed under the remit of the NHS Pay Review Body (NHS PRB).
The government has accepted the recommendations of the NHS PRB, as outlined in its thirty-fifth report, and agreed to a minimum £1,400 consolidated uplift to all pay points, backdated to 1 April 2022.
Additional detail for the 2022/23 pay award includes:
The top pay point in band 6 and all pay points in band 7 will be uplifted beyond the £1400 consolidated payment to provide for a 4 per cent award.

The overall increase for the band 1 spot salary and the entry point of band 2 includes the adjustment made on 1 April 2022 to comply with the National Living Wage.

Detail regarding the uplift to the High Cost Area Supplement (HCAS) payments can be found in Table 1 of

Annex 9

of the NHS TCS handbook.

The consolidated payments for bands 8 to 9 consolidated have been uplifted. Further detail on these payments can be found in Table 10(a),

Annex 2

of the NHS TCS handbook.
Resource publication
In response to this announcement, the following resources are now available on the NHS Employers website:
For further information, please refer to Pay Advisory Notice 02/2022. Archived versions of the NHS TCS Handbook can also be accessed.
Electronic Staff Record (ESR) colleagues have received the detail of the pay award and will confirm when increases to salaries and retrospective pay (backdated to 1 April 2022) will be available in the payment of salaries. For further information please refer to User Notice UN3189.
Pay resources will be issued in due course for staff in the remit of the DDRB.
NHS Pension Scheme contributions
The payment of the NHS PRB and DDRB awards will trigger a reassessment of pension contribution rates for members of the NHS Pension Scheme. You will be aware that a new member contribution structure will be implemented from 1 October 2022. However, as award payments will be made in September, scheme members will need to be reassessed against the current contribution structure.
The pay award may push some scheme members into a higher contribution rate tier, and those staff will be required to pay a higher contribution rate from 1 April to 30 September. We anticipate this may affect staff at bands 3, 5 and 8a. In some cases, for those at band 8a, the arrears in pension contributions may exceed the backdated pay award. Employers are encouraged to identify those impacted by this issue to make them aware, and to offer the option of paying any outstanding arrears in instalments rather than in one lump sum, where appropriate.
The new member contribution structure will be implemented from 1 October 2022, and the new contribution tier thresholds will be uplifted each year in line with the annual NHS terms and conditions of service pay award to reduce the risk of members moving into a higher tier as a direct result of a national pay award.
The new member contribution structure will be phased in over two years, with changes in October 2022 and in 2023 (the exact date in 2023 is still to be confirmed by the government). The changes mean that some scheme members will have a higher rate and will be required to contribute more to the scheme than they currently do, and some will have a lower rate and will contribute less. Many part-time employees will contribute less from 1 October 2022. This is because contribution rates will be based on what an individual earns each year, rather than what they would have earned if they worked full time.
We have produced a poster to highlight four key messages to share with your staff.  More information resources to support you to communicate and implement the changes can be found on our member contributions page.