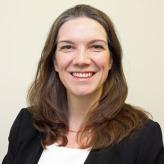 Alex Whitfield
Alex Whitfield became chief executive of Hampshire Hospitals NHS Foundation Trust in 2017.
She started her career in operational management at ExxonMobil's Fawley oil refinery and holds an engineering degree from Cambridge University. After 13 years at Exxon, Alex moved to the NHS.
Her first NHS role was at North Hampshire Hospital in 2005 and during her time there she covered areas as diverse as project management, governance, productivity and operational management of the emergency division.
She went on to become chief operating officer at Winchester Hospital. From 2012 to 2017 Alex was chief operating officer for Solent NHS Trust which provides community based physical and mental health services in Southampton, Portsmouth and parts of Hampshire.