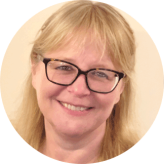 Anita Pisani
Anita has over 20 years' experience of working within the NHS and started her career in the telecommunications industry.
Anita joined Cambridgeshire Community Services NHS Trust  in June 2012 from Hinchingbrooke Health Care NHS Trust where she had been leading the workforce, communications and OD agendas. Prior to this she worked in NHS Bedfordshire where she was the workforce and OD director on both the commissioning and provider board. 
She has significant experience of working across the health and social care system and has led a number of large scale workforce change programmes. Anita is a member of the Chartered Institute of Personnel and Development and is a former chair of the NHS East of England Human Resources Director Network.