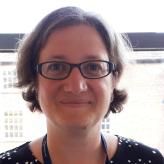 Caroline Waterfield
Caroline has responsibility for work delivering work on areas including supply, safe and values driven recruitment, raising concerns and regulation. 
The team are also contracted to support the implementation of modernising healthcare science careers. Working closely with professional and system regulators, government departments and the national NHS organisations, the team represents employers' views on changes to policy and legislation. To do this well and ensure they add value to employers, the team work closely with employers. They support HR and service managers to implement policy changes and improve recruitment and employment practices by producing practical resources and by facilitating the sharing of learning and best practice through workshops and share and learn network sessions.
Caroline joined NHS Employers in November 2007 after holding HR roles in the NHS in West and North Cumbria and then in Harrogate. When she's not at work you're likely to find her in the hills of the Yorkshire Dales or Peak District.