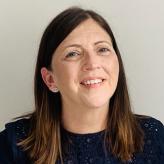 Gayna Deakin
Gayna is the engagement lead for the London region (previously in the Midlands and East). She joined NHS Employers nearly five years ago, after holding several senior workforce leadership positions in strategic and operational HR in the NHS. The most recent role was deputy director of workforce, leading on strategy and planning at a large acute and community trust with an ambitious future model of care with a new hospital in the Midlands.
Gayna is passionate about the NHS and is fascinated by the role and added value that connecting, engaging, participating and networking achieves as a means to making the NHS the best place to work and to navigate the NHS HR professions prominent place for the future of work.
In addition to many years of experience in the HR profession, Gayna holds a postgraduate certificate in strategic workforce planning and is a member of the Chartered Institute of Personnel and Development. She is also, by invitation, an active member of the CIPD Birmingham HR Leaders' Network.