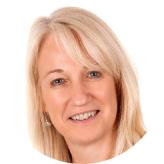 Karen Barnard
Karen joined NHS Employers in March 2022 as assistant director for employment relations and is responsible for the work of the NHS Staff Council within the employment relations and reward directorate.
Prior to that, she enjoyed over 37 years working within the NHS within the HR profession in various sectors culminating with just under six years as director of people and organisation development (OD) at Doncaster and Bassetlaw Teaching Hospitals NHS Foundation Trust.
In recent years she has been one of the Yorkshire and Humber HR Director representatives on the NHS Staff Council and was involved in the closure of Band 1 following the 2018 pay deal for Agenda for Change colleagues. A key priority for the employment relations team is to develop the networking opportunities between the NHS Staff Council and the HR teams across the service.