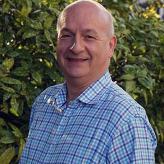 Dr Stefan Cantore
Stefan is a senior university teacher in organisation development (OD) and management learning at the University of Sheffield Management School.
Stefan combines his OD and systems consulting and research practice with his academic role. 
He often work with NHS leaders on executive education programmes who are keen to apply theory to their work and practice. Working in the flow between theory and practice has been a significant recurring theme in his career. 
He is director of NHS programmes and works closely with the local Integrated Care Systems. Stefan maintains a very active organisational and systems consultancy practice offering a unique way of working in systems, combining theory and practice from service design, learning and people development.
He has published books and articles on co-designing services in complex systems with a focus on developing effective leadership behaviours.