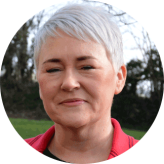 Suzanne Tracey
Suzanne joined the NHS in 1993 having qualified as an accountant with Price Waterhouse. She held the post of director of finance/deputy chief executive at Yeovil District Hospital NHS Foundation Trust since 2002 before joining the Royal Devon and Exeter to take up the role of director of finance in 2008 and subsequently deputy chief executive/chief financial officer.
Tracey was appointed as chief executive of the Royal Devon and Exeter NHS Foundation Trust in 2016.

Under a collaborative agreement agreed by the boards of both the Royal Devon and Exeter and Northern Devon Healthcare NHS Trust, Suzanne became chief executive of both trusts on 18 June 2018.