Conference
Reward in the NHS: using reward strategically to support recruitment, retention and motivation
Our Reward in the NHS conference returns on Thursday 9 November 2023 at King's House Conference Centre in Manchester.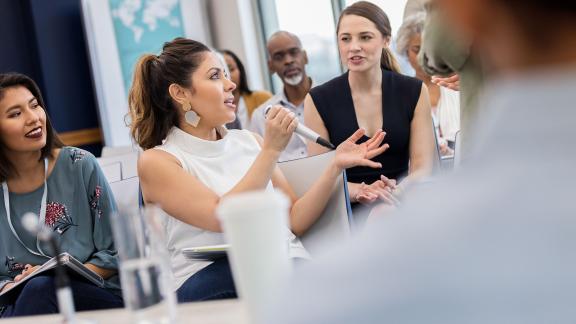 We are pleased to be back with our first face-to-face reward in the NHS event since 2019.
 
This year's conference will shine a spotlight on using reward strategically to support recruitment, retention and motivation. Following the recent publication of the NHS Long Term Workforce Plan, the conference will focus on equipping colleagues with the tools and information to support the implementation of the plan at an organisational level.
We welcome you to join us for what will be an insightful day where delegates can hear from pay and reward experts, connect and network with each other, share good practice and visit exhibitions from key reward suppliers.
Who the event is for
Our free event is aimed at those with a responsibility for reward and recognition in NHS organisations.
Morning sessions
Event opens. Get some refreshments and have a look around the exhibition.

Andrea Hester, Deputy Director of Employment Relations and Reward 

The chair's welcoming address.

Andrea Hester, Deputy Director of Employment Relations and Reward 

Paul will host a session looking at reward in its strategic context, the value of the wider offer to staff working in the NHS and how this links to the Long Term Workforce Plan priorities.

 

Dale Walmsley, Partner, First Actuarial
Andrea Hester, Deputy Director of Employment Relations and Reward 

Dale and Andrea will host an interactive session looking at the different types of benefits that members of the NHS Pension Scheme have access to and how these can support employers to retain staff.

 Break, networking and exhibition.
Helen Hutchinson,

Staff Experience and Engagement Manager, The Newcastle upon Tyne Hospitals NHS Foundation Trust

Daniel DelGreco, People Promise Manager, University Hospitals of Leicester NHS Trust

This panel session will focus on how strategically recognising staff with long-service awards can increase employee retention.

Kim Carter, Senior Workforce Development Manager, Cumbria, Northumberland, Tyne and Wear NHS Foundation Trust

Claire Vesey, Head of Workforce Development, Cumbria, Northumberland, Tyne and Wear NHS Foundation Trust

Karleen Dowden, Regional Partnership Manager - North East, Money & Pensions Service

This session will focus on how a comprehensive financial education offer, as part of your reward and benefits strategy, will support staff to improve their financial wellbeing. 
Sarita Coleman, Head of Reward, RSPCA  

Sarita will look at how the RSPCA learned not to make assumptions about what staff want, why communication is key and why it is important to look at what you already offer staff to avoid duplication.  

Understanding the multigenerational workforce and how attitudes around rewards and benefits differ for different generations 

Chris Britton, People Experience Director, Reward Gateway
Charlotte Neal, Head of Community Connections, Reward Gateway

Chris and Charlotte will be hosting a session on understanding the multigenerational workforce and how employers should use a data driven approach to understand the differing needs of their staff.

Kelly Morrison, People Promise Manager, Lancashire and South Cumbria NHS Foundation Trust
Rob Cragg, Chief People Officer, Lancashire and South Cumbria NHS Foundation Trust

Lancashire and South Cumbria NHS Foundation Trust have made great progress in enhancing their flexible working offer and are committed to supporting everyone balance their home and working lives. This session will look at their 'lets talk about flex' campaign and the positive impact it has had on recruitment and retention.

Martin Johnson, Founder and CEO, Trans2performance

Martin will provide a combination of science and theory, providing practical tools and tips to leave you feeling energised and motivated to take the learning from the event back to your organisation.

Andrea Hester, Deputy Director of Employment Relations and Reward 

Andrea will offer her reflections and round-up from the day and close the conference.
Exhibitor list
Find out what exhibitors are supporting us this year.
Blue Light Card is the UK's number one discount service for emergency services, NHS, social care workers and Armed Forces. 

With over three million members across the country, Blue Light Card is partnered with over 18,000 retailers both national and local, providing savings, discounts and benefits that often aren't available to the general public. These include New Look, Spotify, Greene King, Jet2holidays, Cineworld, Sky, Halfords and Ninja to name a few. In 2022, Blue Light Card saved its members over £250 million in total. 

Membership to Blue Light Card for access to all online deals and discounts is quick and easy by registering online at www.bluelightcard.co.uk. A card costs £4.99 and is valid for two years.

Local Clinical Excellence Awards (LCEA) online portal

Reward clinical excellence with the LCEA portal that manages applications, verification, assessment, scoring and analysis, quickly and efficiently.

As NHS trusts move away from equal distribution, towards competitive award rounds, overcome the admin burden of a paper-based system by licensing the LCEA portal.

It saves time and money while improving data security and practically eliminating paperwork.

Fully automated

Easy to manage

Inclusive and flexible

Real-time visibility

Improved data security

Save time and money

Corporation Pop, a Manchester digital design agency, has worked with the NHS since 2014, to develop the portal from the ground up putting users' needs first. We are Cyber Essentials certified and ICO registered.

Join the growing list of NHS England trusts that rely on the LCEA portal.

Meet us in the exhibitor area today, find out more at lceaportal.uk or book a demo by emailing us.

Email: LCEA@corporationpop.co.uk

DOC2UK.COM is a distinguished medical recruitment agency established by NHS doctors as part of NHS England's Clinical Entrepreneur programme and the UCL Partners' Innovation Fellowship programme. With a core focus on medical and nursing recruitment, DOC2UK is part of multiple NHS frameworks, such as the NHS Workforce Alliance (WFA) and HealthTrust Europe (HTE).

Leveraging its team's deep healthcare expertise, the agency collaborated closely with NHS trusts such as Chelsea and Westminster, Hillingdon, East Kent and Princess Alexandra Hospital.

In addition to addressing recruitment needs, the DOC2UK team not only offers comprehensive support but also achieves substantial cost savings by reducing agency and bank expenditures.

The agency's unique foundation, rooted in the first-hand experience as NHS staff and international medical graduate (IMG) doctors, ensures an intricate understanding of NHS requirements. This translates into a highly effective approach that leads to successful doctor-NHS trust matching.

Looking for ways to support your employee's spread the cost of their weekly commute? We've got just the ticket. With our Travel Season Ticket Loan Scheme – Let's Commute, they can spread the cost of their annual rail travel. It's simple, straightforward, and available as a smartcard. 

We've a range of season tickets to suit full-time and hybrid working, just speak to one of our travel experts who'll explain how it works.

Our annual season ticket usually offers best value for commuters travelling three times per week and more. 

Plus

Pay for 40 weeks and get 52 weeks travel, including travel on bank holidays and weekends.

It's valid every day of the week for the period of purchase.

It's smart – it comes loaded onto a smart card and it's valid on National Rail, Transport for London and other regional services.

Myles Wellbeing empowers NHS trusts and organisations to improve the health and wellbeing of staff by incentivising people to move more and rewarding them for their healthy habits. From weightlifting to yoga, meditation to rock climbing, we track hundreds of activities, allowing users to compete in challenges, climb up leaderboards and earn real world vouchers for their healthy habits. We're not creating athletes, we're helping employees create healthy, sustainable habit changes leading to overall improvements in employee wellbeing.

The NHS Pension Scheme is open to NHS workers aged 16 to 75. The scheme provides important benefits for you and your family, including flexible retirement choices, an ill health retirement pension if you are too ill to work, life assurance and many other great benefits.

To deliver outstanding service, you need an engaged, informed and motivated team. The Ocasta suite of apps gives you the ability to meet this need. 
 
We all know the problems caused by poor job satisfaction: service-levels drop, patients suffer, staff leave and hiring becomes ever harder.

Ocasta can help by improving your staff engagement, delivering the knowledge needed to perform well, recognising their achievements and rewarding their endeavours. 

Faster onboarding of new staff, coaching when it matters, and learning while working amplifies the performance impact. 

"We've never had performance like this with any of our platforms."

Jody Myers, Head of Business Planning, Engagement and Communications, Virgin Media O2.
 
G2 recognises Ocasta as a "high performer, easy to do business with and fast to implement".
 
Get in touch to see how Ocasta can help make your organisation an outstanding success. 

PayDashboard is an employee payday and financial wellbeing experience that integrates with your existing payroll software to boost financial resilience in your workforce, while saving time and cost for you.

PayDashboard's mobile app brings pay, reward and financial wellbeing together for up to 37 per cent more engagement and uptake of all the great benefits you provide.

Build loyalty and improve retention among your workforce with a holistic view of the true value of your employees' financial relationship with you, with PayDashboard's mobile payday solution.

Help employees to gain faster access to mortgages and other loans by giving them the power to use their pay data in a way that works best for them. PayDashboard enables greater financial flexibility for your employees, while reducing hours of manual HR and payroll tasks that take up so much of your teams' time.

We piece together pensions and financial wellbeing by helping employers to better engage with their people in the workplace.

Our team are NHS pensions experts, and we currently work with several NHS foundation trusts on:

understanding the features and benefits of the NHS Pension Scheme

explaining the McCloud judgement, the remedy, the rollback and what it means for members

outlining how the new retirement flexibilities work.

We mainly do this via online webinars. Individuals are free to follow this up and request individual calculation work and/or guidance on a one-to-one basis.

Our NHS trust clients benefit through a more empowered workforce and improved retention of skilled and experienced staff.

Serve and Protect Credit Union is a free employee benefit available to NHS trusts and their employees.

We are passionate about improving the financial resilience of over 43,000 members - helping colleagues to save, but also as an option if they need to borrow with repayment straight from their pay.

We are proud to be one of the largest credit unions in the United Kingdom.

Help your employees make the switch to an electric vehicle with a home EV charging solution from Smart Home Charge.

Selecting the right electric car charger can seem a little overwhelming at first. That's why we're here to help make electric vehicle charger installation simple for you and your employees.

By working with Smart Home Charge, you'll join leading employers across the UK who are already offering EV charging installation as a benefit to staff. Elevate your benefits by offering the full package - all EVs need a charger.

We offer charger installation schemes for partners including John Lewis, New Look, Rolls Royce, Electric Car Scheme, Annington Homes and The Children's Society just to name a few.

Better yet, we are endorsed by Which? Trusted Traders so you can have every confidence in our processes and customer service.

Vivup is a leading employee benefits provider specialising in health and wellbeing. We have been supporting the NHS for more than 18+ years. Trusted by over 2000+ public and private sector organisations, supporting over 2.5 million employees. Our employee benefits solution provides the tools you need to build a resilient, healthy and engaged workforce, reduce absenteeism and aid in retaining and attracting talent.

Our all-encompassing solution provides: 

a clinically accredited market-leading Employee Assistance Programme

an innovative proactive and preventative wellbeing platform Your Care

a family care solution supporting employees with childcare, eldercare and pet care needs

an engaging recognition and reward app Highfive

cycle to work

car leasing benefit

health cash plan

home and electronics – allowing your people to spread the cost of items they need.

Our all-in-one cost-effective solution enables you to link in any existing benefits, so you have one centralised platform, supporting your peoples mental, physical and financial needs.

 

Wagestream improves the financial wellbeing of three million people, with a workplace finance platform built around their pay. Free of charge to NHS trusts, our goal is to make work more inclusive and rewarding for NHS employees by providing access to fair financial services built around their pay.

The app allows all workers to manage their budgeting and shifts, build up a rainy day fund, access financial education and health quizzes, save on their bills and groceries, and get fairer deals on financial products.

In addition employees can choose their own paycycle by accessing a portion of their earned income (from salary, enhancements, overtime and bank shifts), in real time when they need it. Designed to alleviate stress caused by the monthly pay cycle, all of Wagestreams suite of fair financial services are aimed at preventing your workers from suffering from overdraft charges, credit card debt, or worst case, entering cycles of debt caused by payday loans.

Wagestream is a B Corporation, was founded with a social charter and created with the Fair By Design financial inclusion campaign.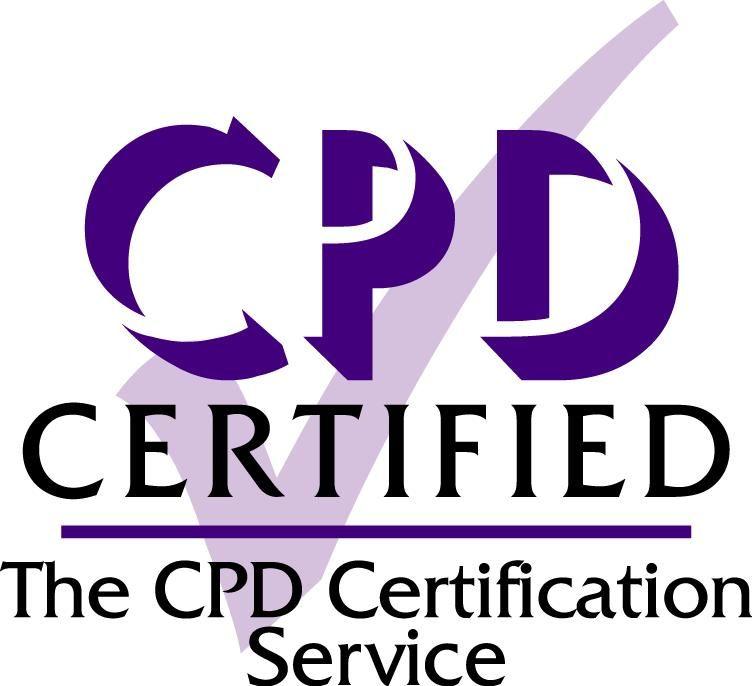 Partner and exhibition packages
Does your organisation provide reward and benefit solutions that can help recruit, retain, and motivate NHS staff in the face of unprecedented workforce challenges? 
This is your chance to engage with our delegates and demonstrate how your reward solutions can help address their recruitment and retention challenges.