Article
Additional work to support the emergency [Withdrawn]
Guidance on how additional time should be paid during the pandemic, including for students and apprentices.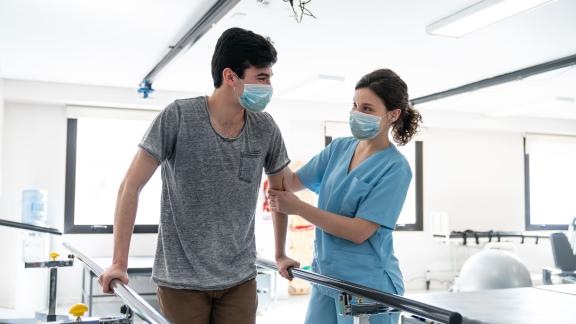 To help the NHS under times of additional pressure, staff may be asked, or may want to offer, additional time to their employer to help support the national effort. 
The following DHSC guidance was withdrawn on 7 July 2022 and is now archived. 
Additional work above full-time contracted hours
The Agenda for Change and medical and dental contracts specify how additional work should be paid. Overtime and additional hours payments should be considered for the appropriate staff groups by employers. 
Trust banks
Organisations should optimise the use of trust banks. There are a range of initiatives and best practice that could help persuade staff to first offer any discretionary effort to their trust bank. At a time of emergency, staff working in familiar surroundings will feel more comfortable and confident to work at the top of their licence and through that be more productive.
Further information will follow on the operation of bank work for those with zero-hours contracts.
Apprentices 
At this unprecedented time of national emergency, it is vital that we maximise the number of staff available to help fight the virus and apprentices may be asked to move into a different role. A number of flexibilities have been introduced to support employers, apprentices and training providers during the pandemic.
Where apprentices can remain on their programme, they should continue to fulfil the 20 per cent off-the-job training element. Where an NHS apprentice (critical worker) has been redeployed into another role, then some of this activity may count towards their off-the-job training. This should be discussed and agreed between the employer and provider and evidence of delivery must be kept. For further information about off-the-job guidance specific to health and social care, please see HASO guidance.
In the majority of cases, pay will not change as the work the apprentice would be doing is of the same level. Where work is of a different level, then the appropriate rate for the job should be paid.
For further information please see the guidance document from the Education and Skills Funding Agency.
Students
During the pandemic, some pre-registration nursing and midwifery students will join/have joined the NHS workforce to assist in the national effort.
These students will be paid for any work done in a way that reflects their responsibilities, in line with the NHS job evaluation scheme. Employers should discuss with students their level of remuneration and working hours and patterns should be agreed locally.
Students should be given a contract in the same way as other temporary staff members, reflecting the NHS terms and conditions of service.
Timescales for the cessation of paid student placements was announced by Health Education England (HEE) on 17 June. The statement made by HEE's chief nurse outlines the intention to support final year students in particular to allow them to complete their programme, enabling them to register with the Nursing and Midwifery Council (NMC) and apply for a role as a registered nurse.