Audio
Alder Hey: Taking an organisation-wide approach to support workforce wellbeing
Alder Hey Children's Hospital explains how they developed a staff advice and liaison service to support their workforce.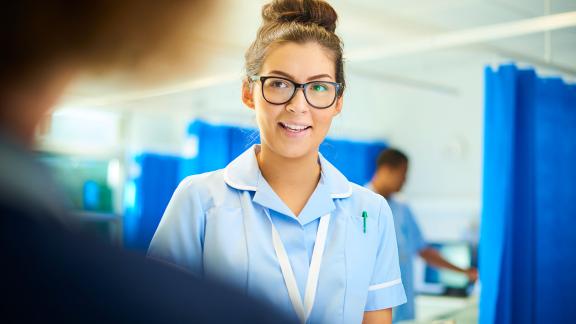 Melissa Swindell, chief people officer at Alder Hey Children's Hospital, discusses how analysis of their local NHS Staff Survey results prompted the trust to take action so that more staff could confidently recommend their trust as a great place to work. This led to the implementation of the staff advice and liaison service (SALS) and a focus on embedding a culture of compassionate leadership across all levels of the organisation, which together provided a solid foundation of support for staff through COVID-19. 
In the podcast Melissa also explores the decision she took to fill the vacancy for deputy director of organisational development with a clinical psychologist, and how this provided a helpful perspective about the types of support that staff needed in the event of a trauma.  
You will also hear from Steven Weeks, policy manager at NHS Employers and Jeanette Chamberlain, SALS manager, as she explains how the service is used within the trust, the benefits, and the feedback they've received from their staff.