Article
The Armed Forces community
An overview of the different people and roles which make up the Armed Forces community and how they can support your organisation.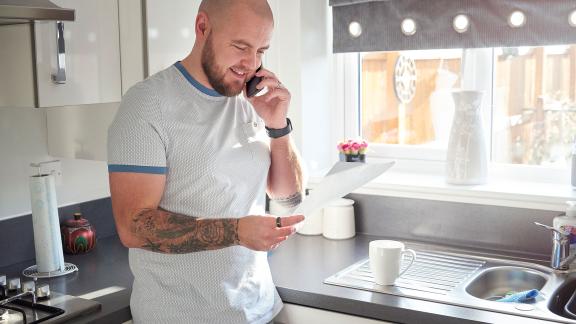 The Armed Forces community encompasses both individuals who have served in the Armed Forces and individuals affiliated with the Armed Forces, including military family members and dependants. The values held by members of the Armed Forces community also align closely to the NHS ways of working and values, with particular emphasis on service, commitment and respect.
Some of the roles and people which make up the community.
Armed Forces regulars –

currently serving members of the Armed Forces.

Commissioned officers

– earn their commission after completion of training with the military academy associated with their service or by working up the non-commissioned ranks.

Non-commissioned officers

Service leavers – individuals in the Armed Forces who are transitioning to civilian life or who have recently left the Armed Forces. This transition may begin up to two years before leaving the Armed Forces.
Veterans - individuals who has left the Armed Forces after serving at least one day.
Armed Forces reservists – individuals who volunteer their time to serve in the Armed Forces alongside a civilian career. There are approximately 4000 reservists currently working in the NHS and over two thirds of NHS trusts in England employ reservists.
Cadet & CFAV - cadets are young people who are not officially members of the Armed Forces but receive military training opportunities, and CFAVs are individuals who volunteer their time to help with the training of cadets.
Military spouses & dependants
Benefits of employing members of the Armed Forces community
By supporting members of the Armed Forces community into employment and within the workplace, you can support members of an overlooked and undervalued community, broaden your recruitment pools and mitigate workforces supply issues which are projected to worsen over the coming years. Many employers link their work with the Armed Forces to their widening participation and corporate social responsibility strategies to raise their profiles as inclusive employers.
Service leavers and veterans may join the NHS from a variety of backgrounds, including logistics, project management, engineering and IT.
Military training builds many transferrable skills, including:
teamwork, leadership & communication
decision-making, problem-solving & critical thinking
organisation & time-management
commitment, self-discipline & integrity
a willingness to raise concerns.
According to the Chartered Management Institute, Armed Forces reservists complete approximately £8000 of additional training, including clinical skills training.
Members of the wider Armed Forces community also possess distinct skills which can bring value to the NHS such as military spouses who are highly adaptable and have an excellent ability to navigate change and possess refined organisational, planning and logistical skills and an ability to work effectively under high pressure and manage stress.
Watch military spouse Mel's story.
Barriers into employment and within the workplace
To benefit from talent within the Armed Forces community, it is important you ensure that your policies, procedures and recruitment practices do not pose a barrier to individuals who wish to pursue a successful career within the NHS.
Recruitment barriers
job advertisements unnecessarily requiring NHS experience
concerns around the logistics of hiring reservists
negative perceptions of medically discharged military personnel
negative perceptions of the sparse employment histories of military spouses and dependents and of frequent relocations across country.
Workplace barriers
no additional leave offered to reservists and CFAV employees for mandatory training commitments
inadequate workplace adjustments for Armed Forces employees with disabilities and/or additional requirements
lack of staff awareness around the challenges faced by members of the Armed Forces community
undervaluing of the skills, knowledge and experience offered by Armed Forces employees.