Article
Armed Forces glossary
Glossary of the key terms used in the Armed Forces community.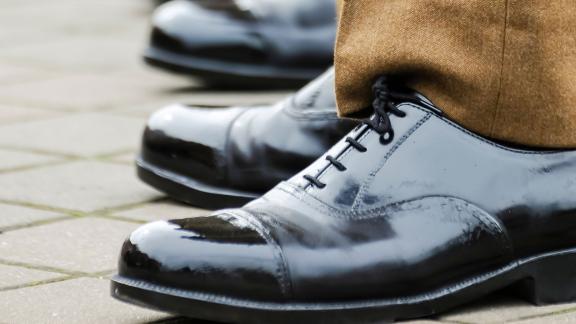 Use our glossary to better understand the individuals you are supporting.
Armed Forces
The Armed Forces protect the interests of the United Kingdom both at home and abroad and provide a safe and secure environment for British citizens. The Armed Forces consists of the Royal Navy (military operations at sea), the Army (military force equipped for land) and the RAF (the United Kingdom's air force).

Armed Forces Covenant
A pledge to acknowledge and understand the needs of the Armed Forces community. The covenant allows a more open and honest relationship between the MoD, members of the Armed Forces community and their employers. See our Armed Forces Covenant page for further details.

Cadet
A young trainee who receives military training through a voluntary youth organisation, typically of school age.

Cadet Leaders/Cadet Force Adult Volunteers (CFAV)
Someone who volunteers their time to help with the training of cadets.

Civilian
Someone who is not a member of the military.

Defence Relationship Management (DRM)
DRM provides support and guidance to organisations around employing members of the Armed Forces community. They partner with organisations around the UK to improve fairness for the Armed Forces community and help employers to understand the value of building mutually beneficial partnerships with Defence.

Demobilisation
The term for when reservists that are currently mobilised are given the order to stand down from their military deployment.

Dependant
Someone whose parent or guardian is serving or has served in the Regular or Reserve Forces.

Deployed/Deployment
When a member of the Armed Forces is called up to action in readiness for military duties.

Employer notification
All reservists and their nominated line managers will receive their training schedule a year in advance, plus an update on the previous year's activities. This schedule will allow employers to take their reservists' training commitments into consideration when planning shifts and managing their leave entitlements.

Employer Recognition Scheme (ERS)
The ERS awards are run in partnership with the MoD and are a way for organisations to show their public commitment to supporting staff, patients and potential employees that are part of the Armed Forces community. See our Employer Recognition Scheme page for further details.

Financial assistance
Employers can apply for financial assistance when a reservist is mobilised. The MoD offers this support so that employers can be fully or partially reimbursed for the costs incurred during this time, including recruiting and training replacement staff (including agency and advertising costs), re-training a reservist returning from mobilisation and replacing the cost of specialist clothing for the person providing cover. The MoD will also pay for their pension contributions while they are away from work.

High Readiness Reservist
A reservist that can be mobilised at very short notice as they have skills that are in short supply within the Armed Forces. Employers need to give their consent for an employee to volunteer as a high readiness reservist and can record this status on ESR.

Ministry of Defence (MoD)
The department that is responsible for implementing the defence policy set by Her Majesty's Government. It is the headquarters of the British Armed Forces.

Mobilisation
The process of calling reservists into full-time service. Mobilisation normally lasts between 3 and 12 months, depending on role and specialism. Subject to the severity of the crisis, there would normally be a minimum of 28 days' notice of the date that a reservist will be required to report for mobilisation, although there is no statuary requirement for a warning period prior to mobilisation.

As an employer, when a reservist is called up for mobilisation you will receive:
a copy of the call-out notice
notification of the expected return date and likely duration of mobilisation
details of employers' and reservists' statutory rights and obligations
information about financial assistance
information about exemption and deferral.
When a reservist is served with mobilisation papers their commanding officer will be available to discuss this with the employer. We would always suggest keeping an open dialogue with your reservist, finding out what the deployment is for, the duration and how this can add value to you as an organisation and to your employee. Where there is compulsory mobilisation of any employee, the employer is entitled to apply for deferral, revocation or exemption from the call out. Suitable and timely evidence will need to be provided to support an application to defer, revoke or seek exemption from the call out. Additional information regarding exemption and deferral from mobilisation is contained in the call-out pack.

Regional Employer Engagement Director (REED)
Each region has a REED who will be an employer's main source of contact with the Armed Forces. REEDs are part of DRM and sit within the Reserve Forces and Cadets Association (RFCA).

Regular Forces
Military units that are made up of personnel serving in the Armed Forces full time.

Reservist
Someone who volunteers their time to serve with the Armed Forces alongside their civilian career. Like members of the Regular Forces, they can take part in military and civilian relief operations.

Reserve Forces
Military units that are made up of reservists.

Service leaver
A member of the Armed Forces who is transitioning to civilian life or has recently left the military.

Spouse
The partner of someone who is serving or has served in the Regular or Reserve Forces.

Training commitments
Training for reservists vary between the services but can be up to 27 days a year. Reservists manage their training commitments mainly on evenings and weekends, in addition to one two week annual camp. These sessions can include team building, leadership training, courses such as Advanced Trauma Life Support (ATLS) and Major Incident Medical Management and Support (MIMMS). Find out more about the training commitments of reservists in our manager guide.

Two week annual camp
Each year a reservist will be required to participate in their unit's 'annual camp' where the whole unit will take part in training exercises either in the UK or abroad depending on the type of training that is being delivered. Reservists can also use this two week period to complete an individual academic course.

Veteran
Anyone that has served for at least one day in any of the three Armed Forces, as a regular or a reserve.

White Paper - FR20
In 2013 the MoD released the white paper 'Reserves in the Future Force 2020: Valuable and Valued', highlighting the commitment to ensuring that the UK's Reserve Forces are correctly supported.