Article
The business case for reward
This article considers why having a reward and benefits package is important for staff and how it can be used to address workforce challenges.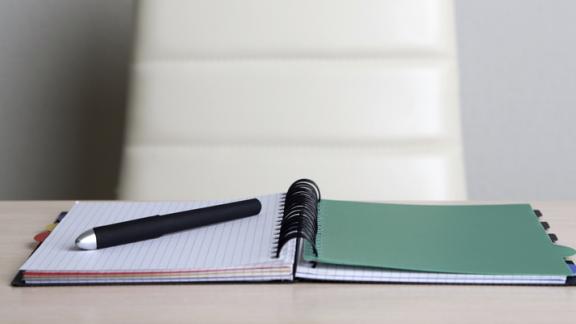 Reward, in its broadest sense, includes all the things that attract, retain and motivate people to work in the NHS. This includes tangible and financial rewards such as pay and flexible benefits like salary sacrifice arrangements.
It also includes intangible rewards such as working environment, organisational values and behaviours, learning and development opportunities, and long-term financial rewards such as being a member of the NHS Pension Scheme.
A strategic approach to reward
With continued pay restraint, and public sector pension reforms, it's more important than ever for NHS organisations to ensure that staff understand and appreciate their overall reward package for working within an organisation.

We have seen evidence that many employees within NHS organisations are not aware of the range of rewards and benefits offered by their employer. This means that they cannot understand or compare the value of their overall reward and benefits package. By taking a strategic approach to reward, it will provide you, as an employer, with an opportunity to address this by clearly demonstrating the entire scope and value of the employment package. Adopting a strategic approach to reward can help organisations meet workforce challenges such as:
recruitment

- reward can be used throughout the employment journey. In recruitment, you can demonstrate your reward package which can help attract and recruit the best applicants to your organisation. Using the reward offer at this stage can also support you to showcase yourself as a local employer of choice.

retention - reward in its broadest sense can be implemented to motivate and retain the staff the NHS needs. Considering and utilising a holistic reward package, which is relevant to current staff needs, can be key to ensuring the NHS keeps the staff it needs.
reducing agency spend - NHS organisations are likely to see a reduction in agency spend where their recruitment and retention of domestic staff is strengthened.
staff engagement - where the reward offer is strengthened across NHS organisations and used strategically, staff engagement across those organisations is likely to improve.
You can listen to our podcast where the University of Lincoln shares the organisation's approach to reward. The podcast highlights how the university changed its reward strategy to be fit for their modern workforce.
The importance of reward
NHS organisations provide some of the most comprehensive and attractive employment packages available. Basic pay is supported by a range of conditions of service, pension benefits, nationally agreed benefits and locally developed rewards and benefits.
In addition to tangible rewards, NHS employees also benefit from other positive factors such as a proven commitment to diversity and inclusion, and the intrinsic social value of the work - a factor which encourages many people to work for the NHS in the first place.
Reward has a role to play in changing employee perception about their benefits package. It also helps NHS employers evaluate and strengthen their strategy towards staff recruitment, retention and engagement in a challenging financial climate. By proactively using reward well across these elements, NHS organisations can promote themselves as local employers of choice.
A successful reward approach will depend on engagement across your organisation including:
the support and commitment of senior leaders
engagement with employees
partnership working with staff side colleagues.
The evidence for reward
We commissioned the Institute of Employment Studies (IES) to undertake a literature review of the evidence concerning the relationship between total reward and engagement. The evidence reviewed suggests that employers should take a broader view of reward. Such a view should include more than just pay and benefits and communicate their reward offer effectively. This will ensure that staff fully understand the reward package available to them. There is no one-size-fits-all approach to reward, so organisations need to continuously understand what their staff want and value in order to develop a reward package that staff value and can engage with.
Developing your business case
The reward strategy toolkit supports you through the development of a reward strategy, and includes key information to develop your business case for reward including a checklist of key questions for you to consider and useful points which may be valuable to address within your business case.