Article
The Cavendish Coalition
A group of health and social care organisations united in their commitment to provide the best care to communities, patients and residents.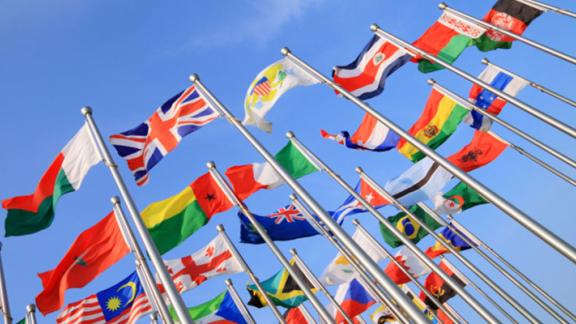 The coalition recognises that the talented and diverse group of people we employ and represent are central to the success of that commitment, and that individuals from the UK, Europe and across the world, make a vital contribution to delivering care to the UK's population. 
The coalition acts as a shared voice which influences and lobbies on post-EU referendum matters. It also provides those leading the negotiations with expertise and knowledge on the issues affecting the health and social care workforce.
We are committed to working together to ensure a continued domestic and international pipeline of high calibre professionals and trainees in health and social care.
 
Association of Dental Groups, Neil Carmichael, Chair

Association of Directors of Adult Social Services, Stephen Chandler, President

Academy of Medical Royal Colleges, Professor Dame Helen Stokes-Lampard FRCGP, Chair

Association for Real Change, Clive Parry, England Director

University Hospitals Association, Robert Woolley, Chair

British Dental Association, Martin Woodrow, Chief Executive

British Medical Association, Dr Chaand Nagpaul CBE, Council Chair

Care England, Professor Martin Green OBE, Chief Executive

Care Forum Wales, Mario Kreft, Chair

Care and Support Alliance, Caroline Abrahams CBE, Co-Chair

Chartered Society of Physiotherapy, Karen Middleton CBE, Chief Executive

Council of Deans of Health, Dr Katerina Kolyva, Chief Executive

National Association of Primary Care, Caroline Taylor, Chairman

National Care Association, Nadra Ahmed OBE, Chairman

National Care Forum, Vic Rayner OBE, Chief Executive

Health Creation Alliance, Merron Simpson, Chief Executive

NHS Confederation, Matthew Taylor, Chief Executive

NHS Employers, Daniel Mortimer, Chief Executive

Independent Healthcare Providers Network, David Hare, Chief Executive

NHS Providers, Chris Hopson, Chief Executive

Registered Nursing Home Association, Ian Turner, Chair

Royal College of Nursing, Pat Cullen, Chief Executive & General Secretary

Shelford Group, Eleanor Carter, Senior Policy Fellow

Skills for Care, Oonagh Smyth, Chief Executive

Skills for Health, John Rogers, Chief Executive

The Company Chemists' Association, Malcolm Harrison, Chief Executive

Richmond Group of Charities, Juliet Bouverie, Chair

Royal College of Midwives, Gill Walton, Chief Executive

UNISON, Sara Gorton, Head of Health

United Kingdom Homecare Association, Dr Jane Townson, Chief Executive

Voluntary Organisations Disability Group, Professor Rhidian Hughes, Chief Executive