Article
Employee recognition
Employee recognition refers to the ways an organisation shows its appreciation for their employees.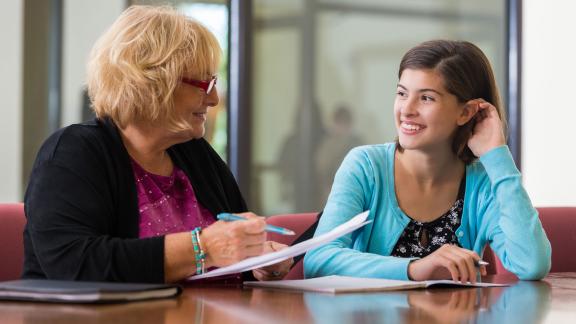 It can take many forms including financial and non-financial reward. Employee recognition is one of the most important factors in maintaining engagement, productivity, and retention.
A simple 'thank you' is often all it takes to show appreciation to employees and can mean much more than an extravagant gesture. Employees want to know that their hard work and achievements are noticed.
Actions and behaviours that are recognised often show employees what's valued by an organisation. When employers give recognition to their staff for embracing the behaviours and values set by their organisation, they're likely to continue those behaviours and set a positive example for others. 
Why employee recognition is important
When employees are appreciated and recognised for their work, they are more engaged with their work, colleagues and organisation.
Quantam Workplace reported that:
"Organisations with formal recognition programmes have 31 per cent less voluntary turnover than organisations that don't have any programme at all. They are also 12 times more likely to have strong business outcomes. If organisations want to drive employee, team, and business success, they need to prioritise employee recognition."
Benefits of employee recognition
Increased productivity.

Improved engagement.

Better retention rates which in turn, means lower turnover.

Employee satisfaction and enjoyment of work.

Improved culture.
Peer-to-peer recognition
All employees respond to recognition in a different way.  Some appreciate public praise, while other will prefer private praise. After identifying the employee's personality type, openly encourage them through the types of recognition that mean the most to them.
Peer-to-peer recognition happens when employees express thanks to one another. This can be for:
going the extra mile

helping a colleague

reaching a target

completing a piece of work.
Some organisations encourage their employees to thank each other, while others choose a more formal approach by creating peer-to-peer recognition programmes to encourage a culture of appreciation. These programmes give employees an opportunity in which they can share their positive feedback and thanks with each other. You can read all about how the Business Services Authority developed a new way to recognise and reward its staff with a peer to peer recognition app on MS Teams in our blog.
The benefits of peer-to-peer recognition

Encourages positive behaviour
Peer-to-peer recognition encourages positive behaviour and can often be seen as a bigger motivator, whether that's receiving recognition from someone in your own or a different team, the benefits are huge.

Supports organisations values and behaviours
Organisations can align their values, behaviours and recognition to everyday work. This can be done through selecting the value that most suits the action that you want to recognise your colleague for and sharing the detail behind the praise. This method this helps reinforce your organisation's values and sets the standard for other employees.

Increases work relationships
Peer-to-peer recognition encourages employees to express their appreciation of each other, giving the chance to build relationships at work. A simple thank you to a colleague shows appreciation of their work. This positive recognition helps encourage and develop teamwork, collaboration and friendship and will help contribute to a positive workplace culture.

Supports employee wellbeing
Receiving personal recognition from a colleague can boost confidence, improve self-esteem and raise morale. It's not just the employees receiving recognition that gets a good feeling, but those that give it too. This results in a team that feel happy, confident and valued. This helps to support their wellbeing.

Celebrating success
A benefit of peer-to-peer recognition is that it helps to showcase achievements at all levels. No matter how big or small the recognition is, there is a way that all successes can be celebrated. Peer-to-peer recognition benefits the entire organisation so it is important to ensure there are methods in place to allow employees to recognise and celebrate one another.
5 top tips for recognition
Timely recognition is important.

Keep it simple.

Link recognition to your values and behaviours.

Make it personal.

Don't just rely on technology
Creating a recognition strategy
When creating a recognition strategy, it is important to be clear on what you want to achieve from the strategy. Linking the objectives of a recognition strategy back to your organisations values is crucial in getting buy-in from senior managers. Identifying how you want your values to link into your strategy, can be helped by answering these questions:
What are the values of our organisation?

What is the goal for our recognition strategy?

What are the benefits and rewards we currently have?

What impact do our benefits and rewards have on staff?

Is there anything missing from our reward package?