Blog post
Encouraging NHS professionals to use social media
Dr Bob Phillips, consultant paediatric oncologist at Leeds Teaching Hospitals, shares his experience of using social media as an NHS professional.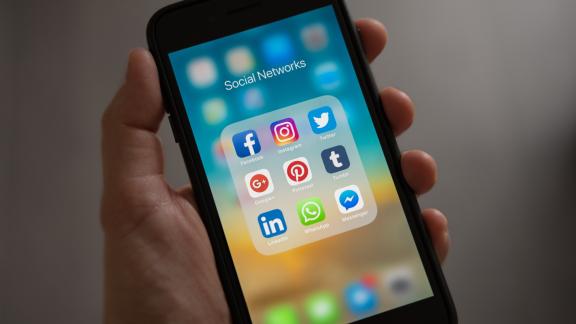 Bob splits his time between working as a consultant in paediatric oncology and as a researcher at the Centre for Reviews and Dissemination at the University of York. His research focuses on supportive care in children with cancer.
I started using social media many years, ago… back when Twitter was 140 characters and didn't even have any pictures on it. I had the great honour, and enjoyment, of having a week running the @NHS account when that was an event, and did a 'day in the life' for ITV. Over the years I have taken on, and dropped, Snapchat, Instagram, Pinterest, Google Plus and mostly personal blogging. I've still got a vague connection to LinkedIn, do some professional blogs and have recently expanded my input into Facebook. I've also TikTok'd … though that is a bit different*. Why I started is lost in the mists of my 30s … but I know why I use it now.
I want to explain what it's like to work in paediatric oncology. I want to be able to make my research, and the research I work in, talk to people outside of the usual suspects of academic journals and conferences. Part of this is a desire to offset the stories we see in the mainstream media, where children's cancer is a tragic tale and redemption occurs with either death or the end of treatment. The true life tales are far more complex and nuanced than this. I want to demystify the decision making, and unravel the threads that make up the tapestry of our work – not directly through telling confidential tales – but by the merged stories of those whose experiences are similar. With my academic hat, I've long held the view that we should be able to explain our work, and our research, to high school children if we understand it well enough, regardless of if we're in the laboratory, by a giant datamachine, or in the clinics and on the wards. These platforms give me opportunity to reach an audience far greater than lectures or talks to schools. I also quite like being part of a community in rugby league, Dr Who and the most diverse edges of speculative fiction.
It's almost always been a very positive experience on social media. This might well be due to lots of privileged things about me – I am a cis-man, I'm middle aged, I'm white British and have no obvious disabilities, I'm married and my wife and I have three children (and two cats and a dog) – and the protection that my role gives me… what sort of monster would be nasty to a doctor who spends his life trying to cure children with cancer? The only time I've had sustained negativity has been from me as a research participant in the Novovax COVID-19 vaccine trial, and even that had silver linings as an army of ex-patient families and colleagues came to defend me from the trolls.
Exposing yourself on social media lets you control the story of your job, and your life, as much as you wish. I've found it liberating and exhilarating; but I am very aware that's not everyone's story. You can get to connect to whole new audiences and enjoy a community of growth you couldn't have experienced elsewhere. And, if you have teenage children, it allows you to be the most embarrassing parent in the world.
*TikTok allowed me to dance… no… TikTok allowed me to show how I cannot dance… with colleagues from work, around the country, patients, their families and their grandparents in order to raise money for three brilliant children's cancer charities. I think it probably captures everything I can't express about the joy of being a children's cancer doctor, and about being me, and burning off quite a few calories in the process.