Article
Evaluation in complex times: demonstrating the impact of OD
Demonstrating impact and the difference OD makes.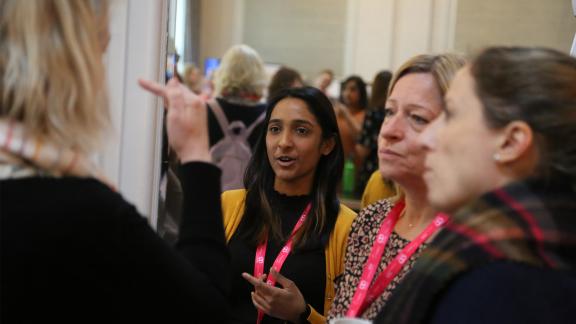 Evaluation can help us to demonstrate our impact and value more effectively. It can also contribute to a growth in our capability and confidence; it might even shape how we do organisation development (OD). The ability to measure and describe how we add value to our organisations enhances the credibility of our work.
All OD activity needs to have an evaluation plan from the start, whilst building a continuous cycle of reflection, and action. It is also essential to have an evaluation methodology that takes into account the complexity of our work, and the systems we work in.
When the context is stable, causal links and pathways are straightforward, then simple outcomes and experimental methods will work. But when the context is dynamic, changeable, and causal links are complex we need a different evaluation methodology.
Developmental and adaptive action evaluation methods and practice will help demonstrate the difference OD is making. Like most successful OD work it starts with asking some questions:
What's the purpose of our OD activity/intervention?

What are the questions we want to know the answers to? 

Who will be using the results and what is it that they will want to know?

What kind of data is most useful? 

And how do we tell the story most effectively?
An good example of this is the work we did in partnership with the human systems dynamic team, evaluating the Leadership Academy OD capability building programmes using adaptive action. We presented this work at one of our Do OD conferences, find our case study in the resource list below. 
We have been actively using developmental evaluation for our Do OD programmes and aiming to tell our story better. One good example is our three videos from three different OD leads and organisations who tell their story of the difference OD has made: 
We want to continue to raise our ambition and deepen our practice on evaluation and are keen to hear your stories and case studies of evaluation. If you would like to share your evaluation stories or case studies, get in touch with us at do.od@nhsemployers.org.
"The Phantom Menace Awakens",

 

Paul Taylor-Pitt, Assistant Director, NHS Employers wrote a blog about evaluating OD.

At our 2019 conference, the evaluating OD using adaptive action presentation

used concepts from Human Systems Dynamics to consider how we can evaluate OD using a lens of complexity.

Our capability as practitioners is at the heart of how we evaluate. Access our OD 3P Capability Model through our app 

and use it as a tool to reflect on where you're currently shining, and where you might need to polish up.

 

You may also like to read

 

Mee-Yan Cheung-Judge's article, The Self as an Instrument – A Cornerstone for the Future of OD.
Dione Hills, principal research consultant from the Tavistock Institute created the diamond standard for evaluation, encouraging us to be multi-faceted and strong in our approach.
James Traeger, director at Mayvin Ltd, helps us to think differently about our evaluation practice and what we value in his presentation evaluating our effectiveness as OD practitioners.
Developmental Evaluation is an evaluation approach that can assist social innovators develop social change initiatives in complex or uncertain environments. Read more about the work by Michael Quinn Patton and watch these videos on the

Niche and Purpose of Developmental Evaluation

and the

Relationship between Evaluation, Equity, and Sustainability

.

Articles by leading thinkers on OD evaluation

Finley, L & Hennessy, J. (2013) 'Measuring and Evaluating OD: Return on Investment?' in "A field guide for Organisation Development", Griffin, E., Alsop, M., Saville, M. & Smith, G. (Eds), Gower.
Finley, L. & Jefkins, C. 2003. Best Practice in OD Evaluation. Roffey Park
Porras, J. I., & Berg, P. 0. 1978. The impact of organization development. Academy of Management Review, 3: 249-266.
Terpstra, D. E. (1981), "Relationship between methodological rigor and reported outcomes in organization development evaluation research," Journal of Applied Research, 66, 541-543
Strauss, G. (1973) Organisational development: credit and debits. Organisational Dynamics, Winter, p2-19
Wagner, S., Martin, N. & Hammond, C. (2002) "A brief primer on quantitative measurement for the OD professional", OD Practitioner, vol 34, no 3, p53-57.