Blog post
A flexible approach to supporting and developing newly qualified maternity support workers
University Hospital Southampton NHS Foundation Trust tell us about their flexible maternity support worker (MSW) role and preceptorship programme.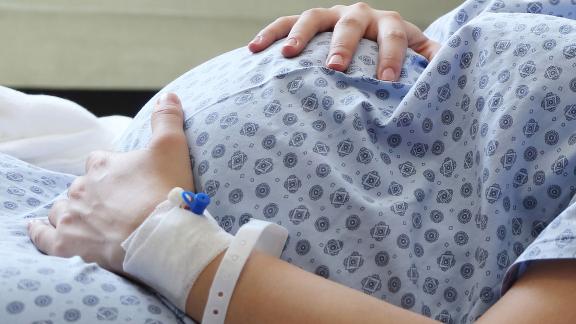 Eleanor Newsam, maternity support worker training and development lead at University Hospital Southampton NHS Foundation Trust, talks about their MSW preceptorship programme and its evolution.
The COVID-19 pandemic created a need to hire more flexible support roles, so our induction plans had to be adapted to cover a range of different clinical areas.  
Originally, we offered an induction plan that focused on the MSWs specific work environment, such as low-risk birth centres or high-risk maternity units. Due to the specialised training they received, MSWs did not feel comfortable moving between wards and, as staff sickness increased during the pandemic, we started to face shortages.  
As a result, we decided to hire flexible band 3 MSWs who would be trained in all areas and could move around the wards based on demand. This new programme was trialled with ten flexible MSWs and, in the past year, we have recruited around twenty members of staff who followed the updated induction plan. 
The first version of our induction plan was very theory-based and left little time for practice. Based on feedback, we updated the programme to run over a period of five weeks with 2-3 classroom sessions a week, alongside ward practice. This allows them to spend more time in the wards and develop their practical skills while still receiving face-to-face support. Once they have completed the initial training, they are placed into a flexible rotation plan where they get to work in all areas and specialities. 
Around five months in, we run a catch-up day for anyone who has completed the MSW induction. During the day, we discuss any concerns and complete any outstanding parts of their induction, such as IT training. 
After our MSWs training was complete and in the first month of being on the job, I started to do daily walk-arounds between the wards to check in on our newly qualified MSWs and provide support. We also created a WhatsApp group for colleagues to connect with peers and ask questions. 
When the programme first launched, the practice associate in charge of supporting the MSWs was only available two days per week. I took over the role on a full-time basis which allowed me to provide more robust support. I also work closely with my midwifery counterpart to share ideas and make suggestions to continue developing and improving the preceptorship programme. 
To further support the MSWs, we developed a new band 2 role, the non-clinical ward environment support staff. Their role is to maintain a safe and welcoming environment throughout the maternity wards. They complete a one-week classroom-based induction with me, and then they are placed into the work environment. 
Our comprehensive induction plan enables us to become a more adaptable employer, deploying confident staff where they are most needed and supporting our newly qualified MSWs to build a robust foundation to their careers. 
To find out more about the programme, contact Eleanor Newsam at eleanor.newsam@uhs.nhs.uk.