Blog post
Getting vital health and wellbeing information to busy colleagues
Victoria Manning, from London Northwest University Healthcare NHS Trust, explains the importance of having health and wellbeing representatives.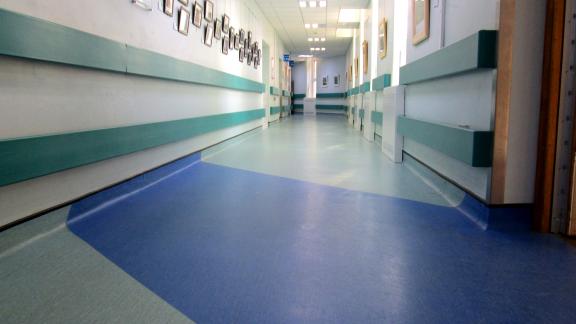 Victoria Manning, health and wellbeing lead at London Northwest University Healthcare NHS Trust, tells us how the role of health and wellbeing reps became invaluable at the height of the pandemic and about their plans to expand these roles in the future. 
To begin with we identified a need for staff to access health and wellbeing information, but we found that staff being so busy was a barrier. As a clinician, I knew that you don't always have time to go on your emails when you're busy, let alone in a pandemic. You sometimes don't have time to have lunch or even go to the toilet. To address this challenge, a number of health and wellbeing reps were recruited to be our eyes and ears on the ground – to go to all the hard-to-reach wards and departments to talk to staff face to face to make sure they knew about services that could help them and to give them the information on how to access them. 
Most of the reps were recruited through redeployment schemes. A number of reps came to us from Project Wingman – furloughed airline staff. That made up maybe a third of staff and the others were from a combination of furloughed employees from Shack Events bar staff agency and others through friends and family.  
The health and wellbeing reps helped to get vital services to staff on the frontline and in wards and hard to reach areas. The initial idea was just a temporary solution during the busy and stressful second wave, to signpost information to ward staff.   
Initially, the reps attended wards with iPads to record information and feedback from staff. Unfortunately, some staff told us that they were feeling like they were being audited, so to offer a friendly face, they took around a trolley of tea, coffee, and different snacks to engage with staff a little bit more. We now call these 'Wellbeing Rounds'.  
At first, we had 18 people in rep roles. They took the weekly supply of fruit and snacks and water to different departments when all the water fountains were inaccessible. The reps worked across three hospital sites, two of which are acute with an A&E department, the other one is for elective surgeries. Every week, the reps went to some of the larger community hospitals as well, to signpost services because we wanted to reach everybody and to spread the resource as equally as possible.     
We thought the initiative was only going to run until summer of 2021, but it's been so well received throughout the trust. The feedback has been so good that everyone wants to keep it.
Our executive team and senior leadership team have been so supportive and link up with the reps accompanying them on these wellbeing rounds too. It provides an opportunity for them to meet and engage with staff face to face. The reps have been described as 'gold-dust', their 'presence helps staff feel cared for and their wellbeing valued'.
Our reps have also improved patient experience. On occasion, the direction signage can be quite challenging for patients. Our reps are often the ones that help patients to find their way around the hospital. As a result of this feedback, this has in part, helped the trust put in place clearer signage.
Top tips 
Understand what your organisation's barriers are and make plans specifically around them, don't be afraid to think big if necessary.

A wellbeing space or an alternative space away from your working environment can be of enormous benefit. For most trusts this is very difficult, we too find this hard. 

Gather data – understand what your staff are saying. We found feedback from our staff through our reps invaluable. They collect anonymous data throughout the day and this has led to changes and different ways of thinking.  

It's the simple things that make the biggest difference; access to basic necessities, feeling appreciated and having good communication between teams and individuals.  
Next steps 
With senior management on board, we have built a business case for the benefits of keeping on several reps and committing funding to developing the health and wellbeing team at the trust.  
We currently cover five days a week but there is scope to do weekends in the future.