Blog post
How my organisation supports me as an Armed Forces reservist
Pharmacy technician and Army reservist, Lorna Shadbolt, shares her experience of combining military commitments with her NHS role.
The NHS employs a significant number of dedicated reservists who each give up their time to train and serve in the Armed Forces, combining this with their civilian life and career. NHS Employers aims to support NHS trusts in England to understand the benefits of retaining and recruiting reservists in their workforce and to ensure reservist employees can fulfil training commitments and deployments.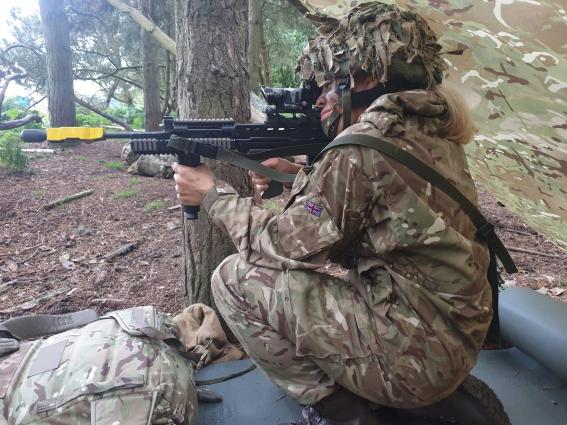 Lorna Shadbolt, pharmacy technician and Army reservist, University Hospitals of Morecambe Bay NHS Foundation Trust (UHMBT), is based at Royal Lancaster Infirmary (RLI).
My civilian and military career combined consists of my role as a pharmacy technician as well as a lecturer at Kendal College, where I teach student pharmacy technicians. I am also a Private with the Army Reserves, with 208 Field Hospital, based in Blackpool.   
My journey to becoming a reserve started in early 2020, after I attended a careers event. After applying, the entire process from expressing an interest to passing out (completion of the course) took about 18 months. 
My time in the reserves has given me skills that translate very well into a healthcare and hospital setting. It has reinforced my ability to stay calm under pressure and improve my organisational skills considerably. I've also learned to keep my cool in stressful situations which is an invaluable skill to have. In the military, you're taught to look after yourself but also to look after those in your team.  
My employer and colleagues are extremely supportive and understanding of my reservist responsibilities, supporting me to take time off when I've needed it. I was very grateful to be offered two week's additional paid leave for my annual continuous training (ACT), as well as occasional Monday leave following weekends where I had my modular training. 
I've also been exempt from certain restrictions which determine how many people are allowed to be on leave at once, giving me far greater flexibility.  
Not only does my trust support me, but I can tell they genuinely care. They often want to know how things are going, taking an interest in my reservist activities and regularly offer advice and listen to any problems that I may have. It's clear that everyone is completely on-board, right from the top of the organisation.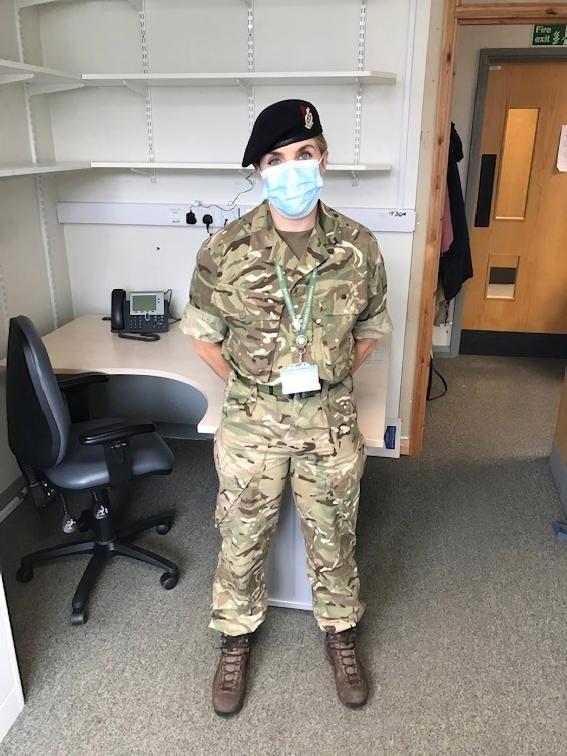 I am also involved with our Armed Forces staff network which provides support to the whole Armed Forces community. The network actively promotes Military March and we take part in the commemorations for Remembrance Sunday.  However, the highlight for me is Reserves Day, when we recognise the men and women of our reserve forces for their dedication and service, and I can wear my military uniform to work. 
Gillian Day, Strategic Recruitment & Retention Project Lead / Armed Forces Network Lead, UHMBT, explains more about how the organisation supports its reservists. 
Our reservists are a real asset to UHMBT so it is important to provide the best possible support, enabling them to carry out their roles as both a trust employee and as a reservist. The skills, expertise and commitment they bring to the organisation are second to none.
We recognise the additional value that their training brings so we offer up to ten days additional paid leave to allow them to complete it. This leaves our reservists free to use regular annual leave for important personal time, rest and recuperation.  
We have an active Forces network which provides training for colleagues, influencing policy, collaborative working with external groups and marking notable events such as Reserves Day and Remembrance Day.
We have pledged our support to the Armed Forces community by signing the Armed Forces Covenant and in recognition of the work done at UHMBT, we are immensely proud to be holders of the Employer Recognition Scheme (ERS) Silver award.
Building on solid foundations in the provision of support and care for colleagues and patients across the Armed Forces community, our ambition is to achieve ERS Gold in the future.