Video
The impact of redeployment during COVID-19 on nurse wellbeing, engagement and retention
Hear about the findings of the nurse redeployment study as well as key recommendations to support future improvements.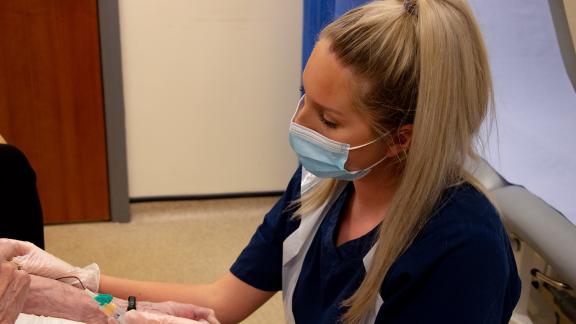 In this presentation, Dr Hannah Hartley and Dr Alice Dunning from Bradford Teaching Hospitals NHS Foundation Trust share key findings from their Redeploy Study, looking at the impact of redeployment during the COVID-19 pandemic on nurse managers and nurses, as well as recommendations to support and improve future redeployment plans.
The study explored the experiences of nurse managers and nurses during the COVID-19 pandemic. For this study, 100 nurse managers and nurses were interviewed within three NHS trusts in England. This included those involved in redeploying nurses and those who were redeployed or worked in teams that received redeployed nurses.
Key findings from the study included:
Nurse managers experienced a lot of uncertainty and stress, having to make decisions about how to rapidly redeploy nurses to meet demands with limited guidance from their organisation.

Nurse managers were unsure how to support nurses during redeployment and how to re-build their teams after redeployment.

While a few nurses enjoyed their redeployment experience, many experienced a lot of distress, with about half thinking about leaving their jobs.
The findings of the study were shared with key organisations such as the Royal College of Nursing and NHS England, who helped develop 11 key recommendations for policy and clinical practice.
These recommendations aim to support the development of formalised redeployment and workforce recovery plans across NHS trusts. They also aim to improve future redeployment, minimise nurse stress, increase nurse skills and clinical practice development to support patient care quality, and support nurse retention.