Article
NHS Staff Council executive members
Details of the executive members of the NHS Staff Council.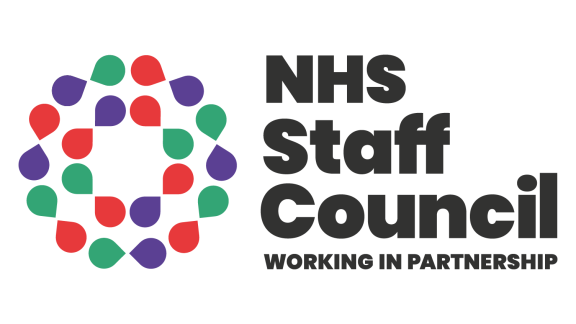 The English employers side of the executive committee of the NHS Staff Council is chaired by Oonagh Monkhouse, director of workforce and organisational development at Royal Papworth Hospital NHS Foundation Trust.  
The Scottish, Welsh and Northern Irish governments, and the English Department of Health and Social Care, are also represented.    
Helga Pile (Staff side chair) - Acting Head of Health, UNISON. NB. Sara Gorton is on an internal secondment within UNISON, and will resume her role as staff side chair in due course.
Alice Sorby (Staff side treasurer) - Director, Employment Relations, Royal College of Midwives
Rachel Harrison - Public Services National Officer, GMB Trade Union
Colenzo Jarrett-Thorpe - National Officer for Health, Unite The Union
Joanne Galbraith-Marten – Director of Employment Relations and Legal Services, Royal College of Nursing
Matt McLaughlin, UNISON, Scotland
Nicky Hughes, Associate Director of Nursing, Royal College of Nursing, Cymru Wales
Staff-side secretary: Elaine Sparkes - Assistant Director for Employment Relations and Union Services, The Chartered Society of Physiotherapy

Oonagh Monkhouse (Chair) -  Director of Workforce and Organisational Development, Royal Papworth Hospital
Steve Ned (Deputy chair) - Director of People, Barnsley Hospital NHS Foundation Trust 
Caroline Haynes - Chief People Officer, Sussex Community NHS Foundation Trust
Meera Nair - Chief People Officer, Lewisham and Greenwich NHS Trust 
Andrew Maloney - Director of Human Resources and Deputy Chief Executive, Greater Manchester Mental Health NHS Foundation Trust 
Lisa Ward - Director of People, North West Ambulance Service
Ian Reid - Secretary, Management Steering Group (NHS Scotland Employers)
Sue Green - Director, NHS Wales Employers (Devolved Nation representative)
Karen Hargan - Director of Human Resources, Organisational Development and Corporate Communications, Northern Health and Social Care Trust (NHS Northern Ireland Employers)
Employer-side secretary: Karen Barnard - Assistant Director, Employment Relations, NHS Employers