Blog post
Supporting Armed Forces reservists to benefit your trust
Hear how Manchester University NHS Foundation Trust embraces the military commitments of its reservist staff.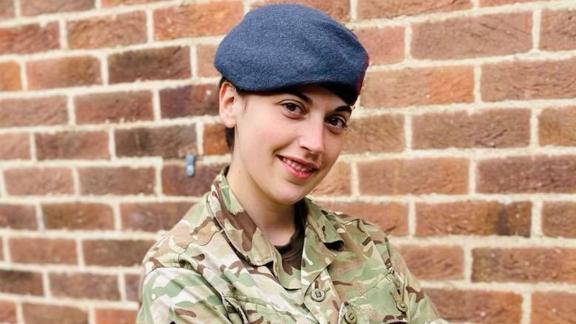 This blog outlines how Manchester University NHS Foundation Trust (MFT) supports its Armed Forces reservist staff to fulfill their NHS and military roles. It outlines viewpoints from the employer and line manager of reservist and critical care nurse Diane King, as well as Diane's reflections on how her Armed Forces experience benefits both her and the trust.
Grace Henderson, veterans integrated hospital care programme manager at Manchester University NHS Foundation Trust (MFT), explains the range of ways the organisation supports its reservist staff.

At MFT we are proud to be committed to the Armed Forces Covenant. We are working hard to ensure those who serve or who have served are treated with fairness and respect, and we recognise the commitments and disadvantages faced by the UK Armed Forces community across employees and patients.
Reservists play a hugely important role in our trust, providing clinical and clerical support to our hospital sites. Our reservist employees uphold the military standards of courage, discipline, respect for others, integrity, loyalty, and selfless commitment (CDRILS). As such they bring enthusiasm, adaptability and resilience to challenging situations.
We are extremely proud of our reservists and recognise the skills they gain from their experience and learning in the military. MFT offers reservists up to 10 days special paid leave to assist with their mandatory annual training camp and other training opportunities. We have an Armed Forces network which allows colleagues to work together to improve the opportunities for both Armed Forces employees and patients within the rust. 
Following MFT's pledge to the Armed Forces Covenant, the trust gained the silver accreditation in 2020 as part of the Defence Employer Recognition Scheme (ERS). And we were reaccredited with Veteran Aware status in April 2022 as part of the Veterans Covenant Healthcare Alliance (Getting it Right First Time Scheme). We continue to work hard to achieve our future ambition of ERS gold accreditation.
Our reservist Diane is based in ICU, a busy department with highly-dependent patients. It was important I was able to provide her and her manager Tom with as much support as possible to take away any added pressure.
I am a former Combat Human Recourses Specialist from the Adjutant General's Corps and as part of my role I have assisted Diane and Tom in completing the military documentation required. I have also formed a working relationship with Diane's reservist unit. This will help me to provide a tailored approach in supporting Diane and Tom on her return from deployments.
Tom Withers is lead nurse for the intensive care and high dependency units at MFT and reservist Diane King's line manager.

Since joining MFT in 2007 I have been aware that the trust supports Armed Forces reservists and I've supported Diane with episodes of Armed Forces leave to attend training courses, in line with our MFT Armed Forces reservist policy. 
When Diane approached me about potentially being deployed this year, I knew it would be beneficial to Diane, our team and our patients. Diane will be developing her clinical, leadership and organisational skills while she's away, and the skills she'll bring back will help the nursing team here to provide outstanding care.
Diane's deployment has been in two parts, mobilisation between January and May and deployment from September to December 2022. Because we're an employer which supports reservist deployment, we have a workforce planning process to ensure there is no compromise to safe staffing levels and all shifts are covered.
Following Diane's return in May we met to review her experiences and to chat about Diane's health and wellbeing needs, including any support she may need from our unit and the trust. We agreed we will meet again on her return from deployment to review how Diane's experiences can support our unit.
Diane is the first member of my team I have supported through a deployment. Having a trust Armed Forces lead was very beneficial; from completing the relevant documents to ensuring HR support and processes were in place. If you have an Armed Forces lead within your trust it's good to inform them as soon as possible if you have reservists on your team, especially if there is potential for deployment. Their support and advice are invaluable.
Diane King is a critical care nurse at MFT and an Army reservist and Sergeant in the Queen Alexandra's Royal Army Nursing Corps (QARANC).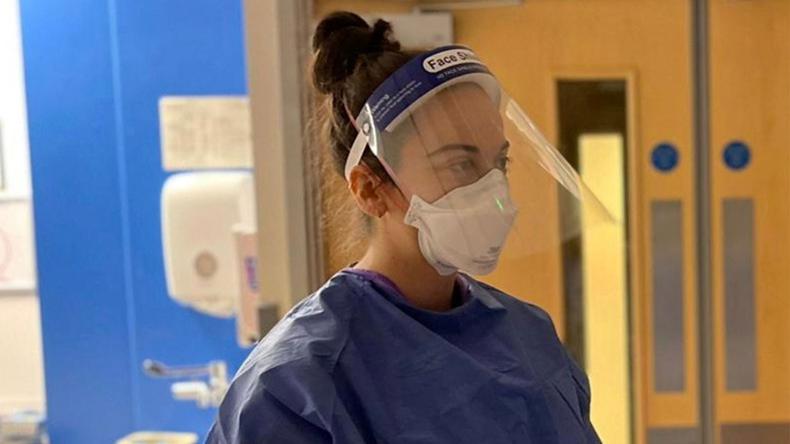 After completing my pre-deployment training, I'm due to go on my first deployment this year to Mali with a Ground Manoeuvre Surgical Group (GMSG). I will be acting as a nurse in a small team of 17 personnel.
The NHS benefits greatly from my Army reserve training as I can bring the skills and knowledge back into practice and all the courses I have completed are recognised by the NHS. This includes Advanced Life Support (ALS), European Paediatric Advanced Life Support (EPALS), Emergency Management of Severe Burns (EMSB) and I am due to complete a trauma (BATLS) and major incident management (MIMMS) course this month.
We complete a lot of simulation training in the Army reserves, so I am now part of the team that facilitates simulation for my NHS unit. I am also one of the trauma link nurses for critical care and I'm creating a study day for all nurses on my unit to develop their trauma clinical skills and knowledge.
The army has helped me reinforce other key skills, such as organisational and planning, and my ability to stay calm under pressure and adapt to situations I'm unfamiliar with, which helped during the pandemic. Leadership and teamwork skills are also important in both the military and NHS, and I have developed these across both environments.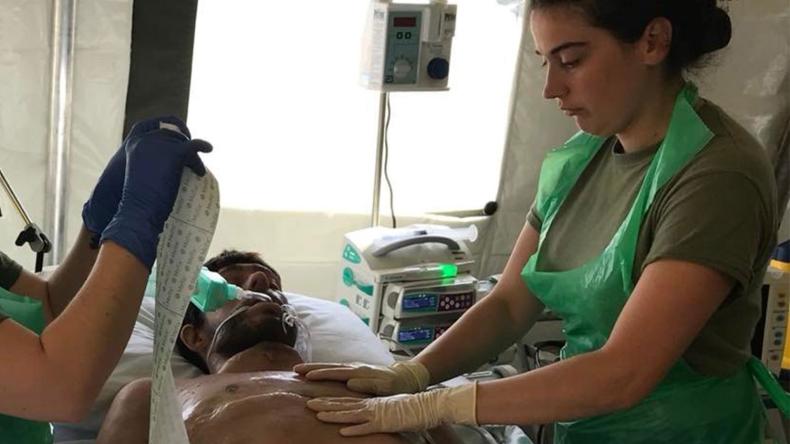 If you'd like to know more about how Manchester University NHS Foundation Trust promotes recruitment from the Armed Forces community and supports its reservist staff, contact armed.forces@mft.nhs.uk.
NHS Employers Armed Forces programme produces a range of support and information to help your NHS organisation become a forces-friendly employer. See a selection of these at the links below, or contact us at armedforces@nhsemployers.org.