Blog post
Supporting, developing and celebrating our care support workers
Harrogate and District NHS Foundation Trust (HDFT) tell us about their Care Support Worker (CSW) development programme.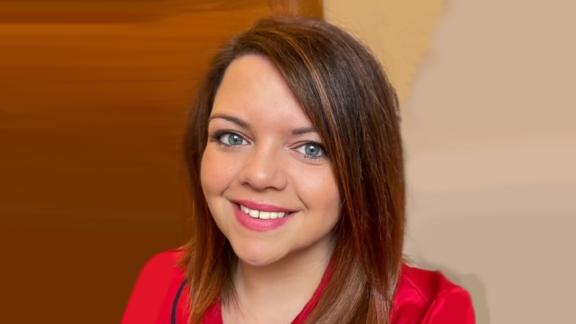 Elfie Astbury, practice educator for care support worker (CSW) development at Harrogate and District NHS Foundation Trust (HDFT), tells us about their Care Support Worker (CSW) development programme (CSWDP): an innovative and comprehensive programme, running since March 2022.
Previously, we enrolled new CSWs on a three day fundamentals of care training programme when they joined the trust. The programme provided a snapshot of the knowledge, skills and behaviours CSWs need to do their job safely and effectively.
We wanted to promote inclusive and sustainable recruitment of CSWs. Despite our retention rate for CSWs was above the national average of 25 per cent (2021/22), with a weekly leaver average of 2.19 working time equivalent, we still wanted to increase this.
Since the introduction of the programme, we have been looking for feedback from CSW learners to improve the training. This has meant that the training has gone through various versions.
Following the feedback from staff, we launched a more detailed training programme. It was a ten-day programme that consisted of:
Days one to five: delivered during the first four weeks of employment, as a Monday to Friday study block. During the supernumerary period (protected time where staff are not counted in staff numbers), covering the content of the care certificate. Then, they'd take what their learning back into the workplace and complete the care certificate alongside their duties.
Day six: delivered approximately a month later, focused on clinical skills.
Day seven: delivered four weeks later, covered professional development and service improvement modules. CSWs were encouraged to suggest improvements that could be made in their team.
Days eight to ten: covered the Royal College of Nursing (RCN) introduction to leadership programme for bands 2 to 4.
After testing this format, we decided to reduce the CSWDP to a six-day programme. We added clinical skills training to day four of training, to help embed the clinical competencies, which means that CSWs can come out of the supernumerary period with enhanced skills.
Day six of training now looks at recognising the soft signs of deterioration in a patient, specifically the visual red flags.
All CSWs across the trust can now attend the professional development and service improvement study day, and the RCN introduction to leadership study day. Learners can self-enrol in the trust's virtual learning environment. Ever keen to improve, we ask all participants to fill out evaluation forms and we review the results regularly as a team. We currently complete these in paper format but we are looking at moving these to a digital version.
To improve inclusivity, we also offer training workshops to existing CSWs, who may not have had access to this training.
These workshops are optional standalone study days, themed in a similar way to the CSWDP. We want to engage our existing CSWs with different development opportunities and promote collaboration and good practice. There are some challenges with releasing CSW time from the wards, but ward managers are very supportive of the programme.
"I've noticed a positive change in the level of confidence in my new CSWs following completion of the first few days of the CSW programme. This has a really positive effect on their learning, building relationships with the team, and ultimately providing high-quality care."
It can be challenging to engage with staff, but we think it's important, so we've started a CSW forum and are looking at doing some more promotion around this to grow our care worker network. We recently hosted an RCN healthcare support worker celebration day. Some HCSWs were surprised to get that level of recognition.
We have also added a CSW section to our trust's staff app, which gives information on the learning and development opportunities available. 
Retention rates have improved, and we are now down to less than 2.0 working time equivalent leavers per week.
Going forward, we will still be offering the RCN introduction to leadership programme, which was in the original ten day programme, as an option for further development. There have been discussions about making the CSWDP, or elements of it, mandatory, but we have decided, for now, that development should be a choice led by the individual.
Now other teams are hearing positive feedback from the CSWDP, midwifery support workers  and some allied health professions support workers are joining the CSWDP when they commence employment.
Hear more about how the work they have done supported CSW's in the video below.