Video
Supporting learning difficulties and disabilities apprenticeships
Hear how Hampshire Hospitals NHS Foundation Trust is supporting apprenticeships for those with learning difficulties and disabilities (LDD).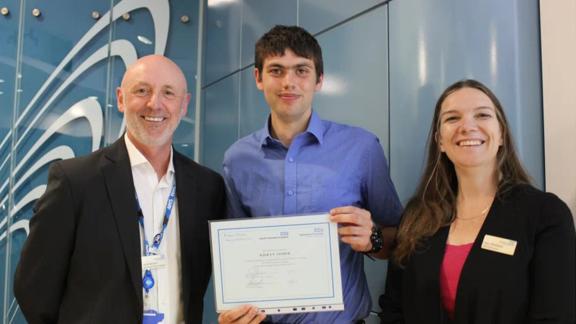 This webinar recording of our 'Big chat' conversation features staff from Hampshire Hospitals NHS Foundation Trust (HHFT) discussing the trust's journey of creating and delivering its learning difficulties and disabilities (LDD) apprenticeship and the future of its Project Choice programme.
It also features Kieran, a porter in radiology, who shares his experiences of being recruited via an internship and is now on HHFT's supported apprenticeship programme. 
What the organisation did
HHFT has been delivering the Project Choice programme since 2018, which is a supported internship for young people with a learning disability, difficulty and/or autism.
HHFT recruits around 12 new interns per year and aims to make each individual 'work ready' by the end of the internship. Project Choice is funded by Health Education England (HEE) and runs over the academic year with three different rotations, tailored to the needs of each of the interns at HHFT.
After the success of Project Choice, the trust then wanted to increase their development opportunities for its LDD staff. To offer these opportunities, HHFT committed to using its own training provider experience to pilot a LDD programme funded by HEE in July 2020, which has been developed into their supported apprenticeship programme and is now funded using the apprenticeship levy.
The supported apprenticeship programme is tailored to the needs of LDD staff and includes the following moderations.
An 18-month course, instead of the usual 15 months to support pace of learning.

One-to-one group training and learning support.

Protected off-the-job learning support on a weekly basis from their assessor.

Personal and IT development such as: using email systems, establishing regular study skills routines such as uploading work portfolios and continuous communication with their assessor.

Weekly structured learning plans with clear instructions to help individuals complete tasks.

Reasonable adjustments such as 'task chunking' and using alternative assessment and learning methods.

Preparing for end point assessments throughout the programme to help learners familiarise themselves with assessment styles.
Watch the full big chat conversation below.