Article
Unsocial hours payments
Find out about unsocial hours payments, including who they apply to and the rates of pay.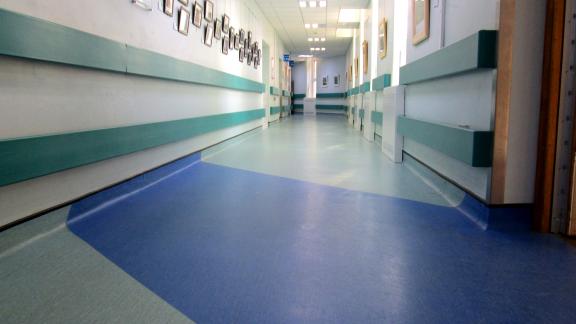 Unsocial hours payments are additions to basic pay. These apply for staff whose work in standard hours, within the normal 37.5 hour working week (section 10), is undertaken at the times, and on the days, specified in the national agreement and shown in the table below.  
The times and the rates of payment are: 
| | | |
| --- | --- | --- |
| Pay band | All time on Saturday (midnight to midnight) and any week day after 8 pm and before 6 am | All time on Sundays and Public Holidays (midnight to midnight) |
| 1 | Time plus 47% | Time plus 94% |
| 2 | Time plus 41% | Time plus 83% |
| 3 | Time plus 35% | Time plus 69% |
| 4 – 9 | Time plus 30% | Time plus 60% |
Unsocial hours payments are worked out using basic salary including long-term recruitment and retention premiums (RRPs), but excluding short-term RRPs, high cost area supplements, and all other supplements and payments.
When more than half of a shift on a weekday, which is not a public holiday, falls within the times shown in column 2, the whole of that shift will qualify for unsocial hours payment.
This system of payment may be used to pay for unsocial hours worked in the previous month (retrospectively) when shifts and payments vary from month to month or, when shifts are fixed, prospectively, so that a fixed level of payment is made each month based on a forecast of the number of unsocial hours which will be worked in future months.
If the system is used prospectively there will need to be periodic checks to compare the level of payments with those produced by the system in its retrospective form.  This is to ensure that the levels of payment are broadly similar overall.
If you are an employee, please speak to your local HR team or your staff side representative.

If you are an employer and have queries about the new arrangements, please email agendaforchange@nhsemployers.org
Frequently asked questions
Does the system apply to overtime?
No - the unsocial hours payments apply to work done in standard hours between the hours specified.  Unsocial hours payments at time plus one half and at double time on general public holidays would be unaffected.
What will happen if I am promoted to a pay band with a lower percentage premium?
So long as your working pattern remains substantially the same in the higher pay band you will go to the first pay point which produces an increase in pay when your basic pay, any long-term recruitment and retention premium and the unsocial hours enhancement are combined.  If your working pattern changes the normal Agenda for Change rules for pay on promotion in Section 1 will apply.
What will I get when I am on annual leave?
Your pay will be calculated on the basis of what you would have received had you been at work.
Will my incremental date change?
No.
Will my long-term recruitment and retention premium be included in my basic pay for calculating my unsocial hours payments?
Yes.
Will my high cost area allowance be included in my basic pay for calculating my unsocial hours payments?
No.
What will happen if I do overtime in unsocial hours?
You will receive overtime pay at time plus one half or double time if it is work on a general public holiday.
What will happen to other shift allowances?
These have been replaced by the new system of payments.
If I am in pay protection as a result of this change how long will this last?
The system and its introduction was designed so that few staff should need pay protection.  In the few cases where this is necessary the protection will last until the overall level of pay overtakes the protected pay or until 31 March 2011.
My shifts change a lot.  How will this affect my unsocial hours earnings?
The system is retrospective and payments will be made for each hour worked.  Every hour or part of an hour which you work after 8 pm and before 6 am will be paid at time plus the appropriate percentage.
Will on-call, standby and sleeping-in payments be part of these provisions?
No.  
What happens for pathology and other staff who, before the implementation of AFC, did not receive unsocial hours payments (USH) for work in standard hours that fell within an USH period?
Under AFC all staff who work unsocial hours within their standard working week, will receive USH payments under the provisions.
Are other groups of staff who might have had similar on-call arrangements to pathology, covered by the protection offered in 2.7?
In paragraph 2.7 the protection of on-call arrangements during the 'interim regime' are described as a 'particular feature of NHS pathology departments'. All out of hours working in pathology is defined as 'on-call'.  However, other staff groups (including radiographers, physiotherapists and clinical scientists) may also work similar 'out of hours' arrangements which have also been regarded as 'on-call'.  Where this has occurred, these arrangements are protected until new AFC on-call arrangements are negotiated.
What happened to the prototype Agenda for Change unsocial hours payments system?
This has continued to be used in ambulance trusts.
Why didn't everyone go onto the new percentage enhancements straight away?
Convergence, in stages over three years, provides a gradual transition to the percentage enhancements which is affordable and it avoids the needs for pay protection for most staff.