Article
Using reward to support financial wellbeing
All staff can have money worries at various times throughout their career, this article gives useful tips and resources to support staff.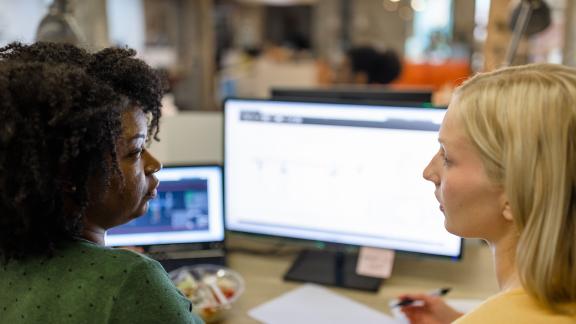 Whether it's paying off debt, saving for a first home, paying for childcare or planning for retirement, there are competing financial priorities at every stage of life.
Personal finances can also be complex. Making sense of a payslip, choosing the right bank account or saving for the future and understanding complex tax arrangements/tax law.
There is a strong case for supporting staff to improve their financial wellbeing. However, employers need to know exactly what financial wellbeing is and how it is measured, to understand what they can achieve.
What financial wellbeing means
Being financially well, isn't the same as being wealthy. It's about being able to budget properly, manage debts, save for the future and absorb unexpected costs.
Having the knowledge to make informed financial decisions and understanding when and how to seek advice is key. This means there are many ways employers can help staff with their financial wellbeing, particularly if used strategically as part of their reward package.
What employers can do to support staff financial wellbeing
Review your reward offer to ensure it includes benefits that will help staff manage their finances.

Ensure the rewards you offer suit the individual needs of your employers.

Communicate and promote your reward offer so staff know what benefits are available.

Signpost staff to organisations that provide support and advice such as:

Staff may be apprehensive about discussing money worries with their employer. Show you understand the importance of financial wellbeing and ensure employees know they can access support if they need it and who in your organisation they can talk to if they need help.
Useful resources for employers
Benefits to help staff manage their finances
Here are some benefits you may consider including in your reward package to help staff manage their finances:
savings schemes

subsidised accommodation

will writing services

debt management support

financial education workshops

vouchers and discounts

budget planning guidance

retirement planning support

access to financial advice

discounted travel

credit union membership

estate planning

low cost loans

supporting the cost of childcare

rental deposit scheme.