Article
In-work poverty: using your benefits package to support staff
Providing the right employee benefits and ensuring that they are accessible to all staff is crucial to helping staff escape poverty.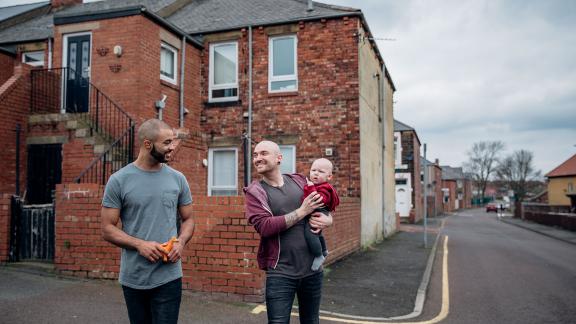 Having the right employee benefits can also help increase your employees' spending power and protect them from financial shocks.
Research by the Joseph Rowntree Foundation has found that 'low earners attach greater value to those benefits that mitigate their highest living costs, such as food and leisure, travel, childcare, housing and utilities'.
We have created the list below from working with employers to understand what is currently being provided in different places. Offers vary dependent on the local context.
Types of benefits to support staff

Housing and

utilities:
Rental deposit schemes.

Accommodation and rent subsidies.

Technology and telecommunications loans or subsidies. 

Home electronics salary sacrifice scheme.
Childcare:
Travel:
Free parking.

Transport season ticket loans.

Cycle to work scheme.

Car salary sacrifice schemes.

Work bus/public transport subsidies. 

Receipt fuel.

Fuel cards. 

Provide hire cars. 

Provide pool cars for teams.

Pay expenses and extra hours worked weekly rather than monthly.
Food and leisure:
Free or subsidised meals on site.

Discounted staff shops on site.

Deals with local businesses to offer NHS discount.

Signpost to emergency services discount sites, for example Blue Light Card and Health Service Discounts.

Access to free sanitary products.
Other financial support:
Savings schemes.

Will writing services.

Financial education workshops.

Budget planning guidance.

Credit union membership.

Low-cost crisis loans.

Early access to pay.

Debt management support.

Retirement planning support.
Access our web page that includes good practice examples from NHS organisations that have implemented practical solutions to support staff with the rising costs of living.