Article
Men's health guidance
We have created this guidance to support organisations to implement measures to support men's health.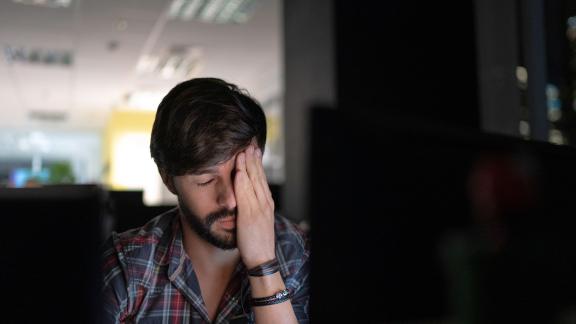 This guidance supports organisations to implement measures to support men's health and drive culture change to beat the stigma that surrounds the topic.  
According to gender statistics released by NHS Digital in 2021, over 23 per cent of our NHS workforce are male or identify as male. Out of a total of 1.35 million NHS staff, there are approximately 320,000 men working in the NHS. It is therefore imperative, as outlined by the Men's Health Forum that NHS organisations put a strong focus on men's health and wellbeing, especially because on average: 
men's life expectancy is 3.7 years less than females 

men go to the doctor less than women 
men are three times more likely to die from suicide, than women.  
The NHS people plan focuses on prioritising 'looking after our people', to ensure staff are safe and healthy at work and can deliver safe and high-quality patient care. Here we outline ways in which health and wellbeing leads, managers and employees can take collective responsibility to support the physical and mental wellbeing of men working in the NHS. 
It is important to note that the topics covered are not exhaustive of men's health issues but highlight some of the main areas our network have told us they would like support with.  
If there are any topics you would like us to include, or if you would like to share how you have supported men's health in your organisation please get in touch.   
How your organisation can support men's health 
1. Identify the need  
Think about metrics that will help you gain insight into men's general health in your organisation. You could look at the electronic staff record (ESR) system to find out the number of males, or people that identify as male. Look at sickness absence data to understand absence rates and any patterns in reasons for absence in men.  

Take a look at your NHS staff survey data and consider the feedback from colleagues. 
Look at variations in relation to demographics such as age and think about how this might impact your target audience, the most appropriate interventions, and channels of communication.  

Complete the NHS health and wellbeing framework diagnostic tool to self-asses your organisation against each section of the NHS health and wellbeing framework. It provides a view of where your organisation should prioritise its efforts and will give you an understanding of health and wellbeing within the context of your organisation and diversity of your NHS people. 

Work in partnership with your occupational health team to identify referral reasons for men and understand the impact on sickness absence, the types of support staff have received and what is available to them. This may help you understand if available support such as counselling is being sufficiently used, and timescales in which support is made available. 

Source new data to enrich your findings. A good mix of quantitative and qualitative data is helpful, but keep in mind survey fatigue and that you may be able to gain a deeper understanding of needs simply through having meaningful conversations with staff directly about the changes they would like to see and why. You could invite your colleagues to focus groups to discuss this or through your regular wellbeing conversations 

Find out your most accessed men's health and wellbeing intranet pages and resources to help you see which are most relevant.  
Reach out to union representatives in your organisation to discuss general themes that may be arising around men's health and what staff would like to see more of.  
2. Put a plan in place 
Based on your organisational data findings and guidance from the NHS health and wellbeing framework diagnostic tool map out tasks and activities you intend to do to support men's health:  
Think about your audience and how you may be able to best target interventions to their needs. 
Use academic research and ideas from your networks to support your approach 

Set realistic timescales for achieving your goals. 

Start thinking about robust ways in which you will measure the success of your overall strategy and individual interventions.  

Think about any restrictions or barriers that may come up and how you might tackle them. 
Organisational culture 
Does the organisational culture support the implementation of your agenda? Are basic needs of men (and staff in general) such as access to sufficient breaks, food and water being met? There is more value in your psychological interventions if you first ensure the culture can support these basic needs. Without these factors, staff will have less capacity to respond to higher level interventions relating to their phycological and self-fulfilment needs.  
Resources, capacity, and infrastructure 
Consider the sustainability of your agenda in the long term: 
Do you have the time and resources, and financial input to deliver a campaign? 

Are relevant resources available for cross-team collaboration to achieve your goals? Have you got the organisational infrastructure to aid effective implementation? For example, a communications team that has capacity to mark relevant awareness days. If not, have you got wellbeing champions who can help you spread the word? 
Support from your board  
Engaging your board is a great way to gain buy-in from senior leaders to support your agenda on men's health. Remember to use evidence from the data you have gathered and research on what has previously worked for other organisations to support your business case. Use our get your board on board guidance to help you ensure you have their support before implementing your plan. 
It is important that your leaders role model supportive wellbeing, so encourage your leaders to actively promote men's health. Active support from leaders at the top is more likely to influence organisation culture and encourage a positive attitude to supporting this.  
 
3. Implement your plan  
Collaborate with other teams 
Connect with your colleagues, such as organisational development, communication, occupational health, human resources and learning and development teams to use their expertise to help you implement your plans. For example, working with the learning and development team to create educational tools and training for staff and managers on supporting men's health. Connect with your occupational health team to ensure their services adequately support men's health needs. Work with your trade union representatives to align your approach to amplify and support the voice of men in your organisation. 
Ensure your resources are accessible and up to date 
This includes internal and external resources and advice on your digital platforms, as well as any paper resources such as posters or leaflets that may be present in the workplace. Ensure accessibility of these resources for all staff, considering that clinicians and other NHS roles may find it easier to access resources/support on wards and in their work areas rather than online. 
Upskill your managers 
Upskill managers to allow them to spot signs of poor mental and physical wellbeing in men and to focus on prevention interventions. Ensure they are aware of resources or appropriate teams they can signpost their staff to. 
See our health and wellbeing conversations guidance for advice on how you can successfully embed these in your organisation. 
Set up training to help managers understand key topics in men's health and when to consider interventions such as referrals to occupational health. 

4. Engage your staff  
Get your staff involved in implementing the agenda to keep them engaged. Below are some ideas of how you may be able to do this.  
Set up a safe, inclusive space for discussions  
Research has shown the importance of providing a safe space for men to feel comfortable with sharing personal issues. This can help with continuity of discussions around men's health, breaking any stigmas and keeping the focus relevant by gaining feedback in real time about their needs. Familiar settings and those which allow for anonymity can help overcome the stigma often associated with talking about mental health and fosters the building of trust, which is known to develop slower in men, especially in those part of marginalised groups. Health and wellbeing leads could consider offering this virtually, or in a non- formalised setting, to ensure inclusivity of individuals that may otherwise not attend.  
Encourage participants to drive the agenda 
Give network members autonomy and control to plan the agenda and determine how the group is run. This can help foster engagement, interest and participation. Keep in mind that not all males necessarily identify with male-perceived themes, and stereotypes and expectations may sometimes be damaging.  Research conducted by the Samaritans found there is no 'one-size fits all' with supporting men with their wellbeing. Ask participants what topics they would like to cover.  
Align your events with key campaigns, awareness days and other health and wellbeing initiatives running through the calendar of national campaigns.  
Target as many of your audience as possible and increase engagement through addressing a wide range of topics such as alcohol awareness week and world suicide prevention day. You can use our calendar of national campaigns to inspire you. 
5. Communicate effectively 
Use your wellbeing champions in your organisation to spread the word and share messages about new initiatives to support men's health. Take a look at our guide on how you can introduce health and wellbeing champions into your organisation. 

Find out the communication methods staff are most responsive to in your organisation. Link in with your communications team for advice on what has worked in the past. 

Consider your audience and how you are most likely to reach them. Are you aiming to reach a particular subgroup or is it relevant to all men in the organisation? For example, research on the successful mental health promotion with men (Robertson S, 2016) shows that younger men tend to prefer technological forms of communication, whereas more senior males often prefer a face-to-face approach. 

Ensure your messaging/communication is inclusive, encourage trans men, non-binary people and women to join the network. Reiterating in communications that discussions taking place in dedicated network groups are confidential can encourage participants that may be apprehensive about sharing personal experiences. 

Provide regular updates on events and campaigns taking place. Sharing staff stories and personal experiences with men's health and how new interventions are supporting them can foster engagement and demonstrates you have implemented what staff have asked for. Our NHS networks have reported a particular staff interest in senior leaders sharing personal experiences.  
6. Evaluate the success of your strategy  
Ensure you use robust evaluation methods to measure success of your individual interventions and your overall strategy. By considering how success will look like from the start and having measurable objectives, you are more likely to understand the real impact of your strategy. You can use our evaluation guidance to help you with this. 
Top tips for health and wellbeing leads  
Work with your OD team to shift towards an organisational culture that does not stigmatise talking about and addressing men's health and actively encourages organisation-wide engagement in the topic.  
Ensure line managers have training to recognise, support and signpost staff who may be experiencing issues related to men's health. 

Ensure your wellbeing offer has a wide range of easily accessible, highly promoted, and supportive resources staff can be signposted to.  

Establish working conditions that promote good mental and physical health of men. This could include flexible working to ensure a good work-life, and presence of compassionate leadership. 

Policies, events and networks should be inclusive and reflect the needs of men from a variety of backgrounds and with different experiences. 
Topics of interest and helpful resources 
In the sections below, we have collated some relevant topics of focus you may want to consider as part of your support for men's health. Please note that it is not an exhaustive list, so it is worth adapting a consultative and localised approach to meet your organisational/staff needs.