Article
Menopause and the workplace
Information on how menopause can affect people at work and practical guidance for employers on how to improve workplace environments for them.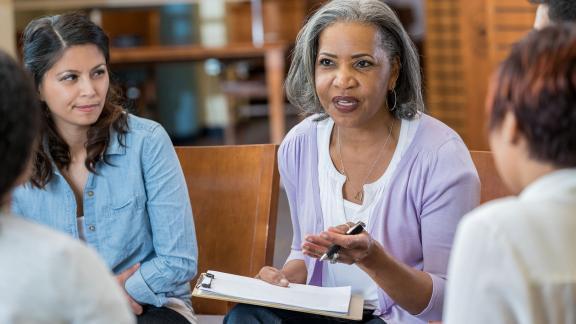 The menopause is a natural part of ageing that usually occurs between 45 and 55 years of age as oestrogen levels decline. Research shows that 10 per cent of women leave their jobs, and many more are reducing their hours or passing up promotions, because of their menopausal symptoms.
With our population now living longer, working longer, and with so many people working in the NHS, it's vital that staff are supported to stay well and thrive in the workplace.

Menopause is not just a gender or age issue, as it can impact on colleagues both directly or indirectly, and it should therefore be considered as an organisational issue. Managers need to know about it and how they can support their staff. They should also be aware of the indirect effects of the menopause on people such as spouses/significant others and close family members and friends of individuals going through the menopause. The transition can put additional pressures and changes on relationships, it is therefore important managers signpost to appropriate support channels.
Why do we need to know about the menopause?
If your organisation has any helpful resources on menopause and the workplace, please email us.