Article
Flexible working
Read about how you can maximise flexible working across your workforce and access tools and resources to help you become a more flexible employer.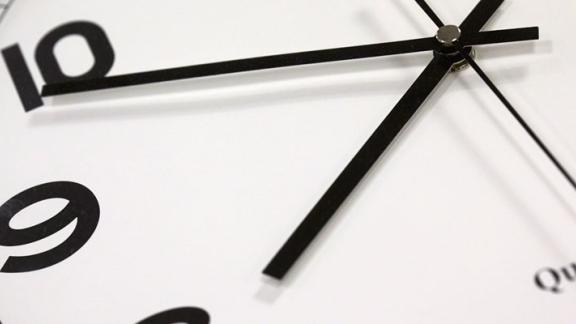 Allowing your staff to work flexibly is an important part of creating a modern and appealing employment culture across the NHS, therefore offering flexible working is one of the ways you can attract and retain a diverse workforce.
The Interim NHS People Plan and the We are the NHS: People Plan for 2020/21 - action for us all give a clear commitment to tackling workforce shortages and set out the actions needed to address this situation. These have a strong focus on the importance of flexible working, and our resources are available to help support the plan's ambition to make flexible working the norm.
To ensure the NHS remains an employer of choice and can attract talent in a competitive job market, more action is needed to increase the uptake of flexible working. In turn, this will help to create more productive workplaces that suit both the needs of the NHS and individuals.
Our guide to embedding flexible working is aimed at supporting organisations to increase the uptake of flexible working and also retain staff going forward. It explores the business case for improving opportunities to work flexibly and identifies a number of key enablers to successfully embedding a culture of flexible working to support successful retention of the NHS workforce.
Another aspect of flexible working that we focus on is flexible retirement. In our flexible retirement guide we focus on flexible working through the lens of supporting older staff to access more flexible forms of retirement. Outlining the benefits, the basic principles and what it can look like in practice.
NHS Employers has worked with many NHS organisations in recent years to support them to develop and implement plans to improve workforce retention. Our work on flexible working has been commissioned by NHS England and NHS Improvement and the Department of Health and Social Care to support NHS organisations to improve their offer of flexibility for the nursing workforce.
Many of the ideas, tips and principles shared in our resources are applicable to all sections of the workforce. However, there is recognition that specific clinical and operational constraints exist across certain professions, and we have tried to tailor certain parts of our resources accordingly.
If you're like further inspiration to understand more about flexible working and to help shape your organisation's strategy, here are links to websites and publications that you may find helpful.
NHS England and Improvement has produced a collection of resources

, including a number of case studies, to help your organisation develop and implement flexible working to improve staff retention.

The CIPD's website provides guidance and resources to help you embed flexible working in your organisation.
The Twitter account @FlexNHS is a support and resource network that has been set up to promote and enable flexible working in the NHS for every profession, role and grade.
2020
Redesigning the workplace: A line manager's guide to supporting flexible working in your team. June 2020
This toolkit is available for line managers, to support them to redesign jobs that are future-fit for the post-covid workplace. With many employees expected to request permanent flexible working arrangements once the crisis has passed, this toolkit supports line managers to deal with that demand.
How to negotiate flexible working for the long-term: A Timewise Toolkit for employees. June 2020
A flexible working toolkit designed to support great conversations between managers and employees. Sharing this toolkit with your employees will help them to consider the type and extent of flexibility that will match the business needs of their role, which should result in more more successful outcomes.
2019
Improving Nurses' work-life balance: insights from a team-based rostering pilot. September 2019
This report describes a pilot initiative to implement a team-based rostering system for nurses, with the aim of increasing nurses' input into their working patterns and improving their work-life balance. The report makes three key recommendations for NHS trusts and policy makers and is accompanied by a how-to guide, available from Timewise by email request.
Flexible working qualitative analysis. March 2019
This report from the Government Equalities Office details the findings from qualitative research to understand organisations' experiences of the barriers and enablers to offering flexible working and the uptake of flexible working policies. The study was based on 20 conversations with HR professionals across a range of organisations, differing in size and sector.
2018
Flexible working in the NHS: the case for action. July 2018
This report examines current flexible working practices in the NHS and considers how a fresh approach could alleviate the staffing crisis.
2017
The flexible/agile organisation: where are you? November 2017
This free resource, available through Working Families provides some helpful tips to employers starting out on their journey towards flexibility. Working families members are also able to access a number of other toolkits, guides and policies to support with the implementation of flexible working