Article
Workforce Redesign
Find out what workforce redesign is and how it can support you to develop and retain your existing workforce.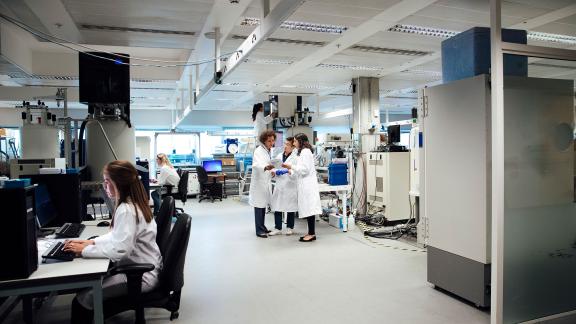 Workforce redesign is about seeking new ways of working for your existing staff to develop their current skills and gain support in building resilience and confidence; meeting the needs of new organisational systems and processes to improve patient care.
It is important that when changes occur staff feel supported and are engaged in the process of your organisational transformation, which is where workforce redesign can be used to help your existing workforce adapt.
Examples of workforce redesign
Designing new roles for current staff based on their skill sets.

Introducing brand new roles to tackle workforce challenges such as staff shortages.

Developing new programmes and models to allow staff to work in other areas of expertise.

Increasing opportunities for current staff to broaden skills such as through apprenticeships.
Benefits of workforce redesign
Implementing workforce redesign effectively and making sure staff are part of the process can create significant benefits for staff, teams, patients and the organisation as a whole. These benefits include:
enhanced patient care and experience

improvements in staff retention

increase in recruitment

increased staff motivation and recognition, as staff feel part of the transformation

increased trust and efficient working within teams

empowered, more confident and skilled staff

increased staff satisfaction and morale, through development opportunities

increase in effective system working for organisations
Resources
We have compiled some resources below to support you in planning and executing new ideas for your workforce redesign.
Examples of good practice
London Ambulance Service (LAS) has developed its own first response initiative using the Mental Health Joint Response Car (MHJRC), which ensures patients with mental health conditions receive specialist care at the right time.

The initiative has helped the trust to manage the number of unnecessary mental health related admissions to emergency departments, where teams have previously been unsure of the right care callers have needed.

As part of the trust's strategy, a MHJRC pilot was conducted in 2018 which operated between 11am – 11pm in South East London. It paired six mental health professionals with three paramedics who together, responded to patients experiencing a mental health crisis.

To ensure patients needing mental health support received the right approach and treatment, the trust combined skill sets of a paramedic with expertise in pre-hospital care, physical health assessment and examination with a mental health nurse or professional who could provide biopsychosocial assessment and risk assessment.

Combining these skill sets maximised the chances of safely managing patients in the community, which not all responders were able to do, especially as mental health incidents are often complex with many callers needing specialised face-to-face assessments. By joining up both mental and physical health care in a multidisciplinary setting, the trust have been able to significantly reduce conveyances to emergency departments.

Following the pilot's success, an additional five MHJRCs were launched in 2019/20 for 16 weeks with the trust reviewing 240 patient cases. Out of the 240 cases, 185 were non-conveyed and discharged at the scene.

The six MHJRCs are now serving Londoners daily with talks of possible expansion. As of February 2022, the LAS MHJRCs have attended over 12,000 calls and, on average, just 16% of the MHJRCs patients are conveyed to the emergency departments. Of those patients conveyed by the MHJRC, approximately half were due to physical health concerns and needs. This compares to the 52 per cent business-as-usual conveyance rate by an ambulance over the same time period for the same types of calls.

Read the full case study.