Case Study
CapitalNurse programme : Supporting nursing workforce challenges
Find out how nurse leaders, academics and workforce colleagues have worked together as 'CapitalNurse' to meet nursing workforce challenges.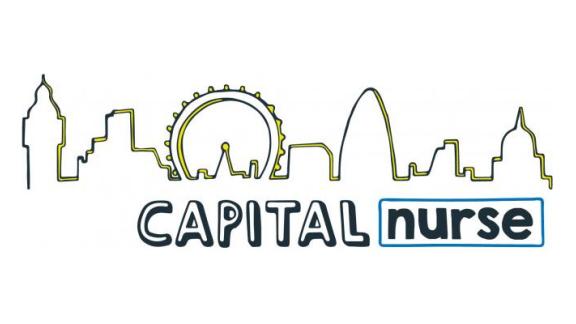 Over the past five years nurse leaders, academics and workforce colleagues across the whole London region have employed collective action to work together as 'CapitalNurse'- a range of initiatives designed to address significant nursing workforce challenges across the capital. This work has raised the profile of nursing at all levels and achieved system wide commitment to use the CapitalNurse model to deliver the NHS Long Term Plan and the Vision for Health and Care in London.
Key benefits and outcomes
3 per cent decrease in nursing turnover across the capital.
2.48 per cent improvement in retention of new registrants in their first year of practice.
Standardised and streamlined postgraduate specialist training to reduce cost by 50 per cent and increase uptake.
Created brand identity to raise the profile of nursing in London and create an evidence-based model of collective action for improvement.
What London faced
More than 20 per cent of England's nurses work in London across a complex range of employers from the NHS, social care, primary care and the independent sector. The capital also has at least a fifth of the country's nursing workforce shortfall. London offers a uniquely wide range of jobs for domestic nurses and those from across the globe, employing at least twice the rates of international nurses in the NHS than other English regions. The range of jobs also means that frequent movement between London employers is the norm.
The collective vision is to get nursing right for London, ensuring that it has the right number of nurses, with the right skills in the right place and are working to deliver excellent nursing wherever it is needed by the people of London.
Funded by Health Education England (HEE), and jointly sponsored by HEE, NHS England and NHS Improvement and governed through the London Nursing and Midwifery Workforce Board and the London People Board, they have set out to attract enough people into careers in nursing in London and keep nurses throughout their career life time, through streamlining employment process and introducing standardised portable postgraduate training.
What the CapitalNurse programme did
Rather than competing to get nursing right in single organisations, over the last four years London's nurses - from student to the most senior leaders - have risen to the challenge to collaborate and use collective action to bring about measurable change for the whole health and care system. They have done this through:
strategic system-wide engagement at a regional level, within STPs and locally in organisations
collaboration and collective action (co-creating solutions and spreading good practice at scale)
generating and using workforce data intelligence
building capability and capacity for leadership across the whole health and care system and at all levels
celebration of achievements and promotion of the value of nursing at all levels
continuous adoption of nurse friendly employment practices.
Results and benefits
Through CapitalNurse, over 100 initiatives have been developed, tested and delivered through a process of engagement and reflection, measurement and review, action and learning. The programme has also been the subject of whole scale evaluation and the impact of the initiatives are measured through the application of a bespoke programme of nursing workforce data intelligence commissioned and co-created with the HEE workforce intelligence team in London.
Impact is demonstrated through repeated endorsement that the CapitalNurse brand is well regarded and delivering results. In CapitalNurse, a model for change has been created which has worked. It has captured and sparked the imagination of London nurses and has raised the profile of nursing across the capital. The evaluation data provides clear evidence that CapitalNurse has designed and delivered products that make it easier for registered nurses to build a career in the capital by moving between NHS trusts to gain experience prior to promotion.
In addition, it has led to a transformational change in thinking about post-registration specialist training and skills development. Both formal and informal development has grown system level leadership capability and capacity at all levels, and particularly highlighted the crucial role of clinical educators in building sustainability and supporting system working across the NHS, social and private care.
A key strength of the work is a commitment from core staff and stakeholders (including those in bands 5-7 or equivalent roles) to build networks and foster leadership, enabling staff and teams to address challenges in creating a nursing workforce which has the right skills in the right place. Aspiring nurse leaders in particularly have expressed a desire that they be supported to work in this way - to continue to network and to continue system change.
Some examples of initiatives delivered as part of the CapitalNurse programme include:
a career planning tool underpinned by an evidence-based framework for role and career development
agreed preceptorship standards and a quality kite mark system leading to a 2.48 per cent improvement in retention in one year, the equivalent of 82 WTE nurses
standardised training in urgent and emergency care through developing a qualification in specialism programme costing at least 50 per cent less than previous models of training and which has trained 245 nurses over the past 18 months
systemic anti-cancer treatment standardised training and skills passport recordable on ESR which has been adopted to train 1000 nurses nationally since its development
a standardised digital training programme for nurses administering IV medication has been developed in partnership with all London NHS organisations and a range of other providers and is currently being tested
a model for a pan-London approach to international recruitment
collaborative immersive engagement events and conferences to collaborate and share good practice attended by over 5000 nurses.
Overcoming obstacles
CapitalNurse grew out of the desire of London's senior nurses to bring about a sustainable solution to a long-standing shortage of nurses across the capital which varied in nature in different parts of the city. Key to bringing about collective action and sustaining
improvements has required continuous ongoing engagement at all levels, through a range
of events and activities, including establishing CapitalNurse student ambassadors and by establishing a powerful brand identity. With at least one fifth of England's nurses working across 100s of employers this is an ongoing challenge, prioritising communications and engagement work is an ongoing essential activity.
Pros
Positive reputation of CapitalNurse brand promoting and celebrating nursing.
Improved recruitment and retention of nurses.
Standardising of post-registration training improves speed of access and portability of skills between employers.
Cons
Scale and complexity of London healthcare system means it is difficult to associate direct correlation between impact of specific initiative and workforce improvement.
Ongoing collective system leadership and engagement at all levels required to sustain and spread impact.
Focus of improvement work will need to change in response to changing health and care context.
CapitalNurse is focussed on London's nursing issues so not all activity may be relevant to other parts of the country.
Takeaway tips
Get top level (regional) buy-in and use nurses who are system leaders and key influencers to sponsor/lead initiatives.
Prioritise investment in engagement and communications at all levels. Bring nurses together to listen to and understand each other's specific issues and enable them to agree and sustain a plan of action together.
Secure funding for a small programme management team with clear governance linked to the Regional People Board.
Measure success of co-created initiatives/solutions and celebrate achievements to spread the impact.
Show rather than tell – use stories of improvement to share and spread good practice.
Secure workforce intelligence support to underpin improvement work with data.
Contact details
For more information visit the CapitalNurse website or contact capitalnurse@hee.nhs.uk