Case Study
Using the SELF Pathway to support international recruitment
Read how the CapitalNurse consortium has built a programme to support the English language learning for overseas nurses and midwives.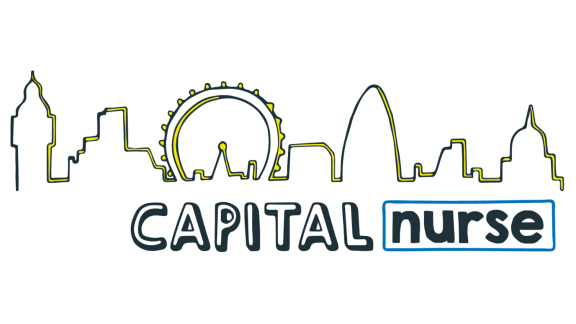 In 2020, ten early adaptor trusts in London came together to work collaboratively and launch CapitalNurse, an international recruitment consortium. Following its success, today, consisting of twenty-nine NHS organisations, the collaboration has created the Supporting English Language Foundations (SELF) Pathway, a recruitment initiative to support overseas candidates to obtain their English language qualifications so that they are able to register with the Nursing and Midwifery Council (NMC) when they arrive in the UK for work.
Key benefits and outcomes
Since programme started in April 2022, there have been 108 nurses and midwives recruited through the SELF Pathway, with an overall retention rate of 99 per cent of candidates.

In order to be able to support overseas candidates effectively, the SELF Pathway project formed a strong collaborative partnership with Occupational English Test (OET) and course providers.

In recognition of the impact and success of the project, CapitalNurse was shortlisted as a finalist for the Nursing Times Workforce Summit and Awards 2022 for SELF Pathway.
What the organisation faced
Following a successful pilot in 2021, the SELF Pathway was officially launched by CapitalNurse in April 2022. The pathway was originally created for mental health nurses as the collaboration was receiving a small number of applications and it was recognised that mental health recruitment wasn't as accessible, and the possible recruitment pool of mental health nurses was a lot smaller.
One of the main issues causing challenges for international mental health nurse recruitment was the pre-2019 registration process of the NMC. Because of this, mental health nurses would register as adult nurses instead.
To combat this and to ensure that CapitalNurse was able to support overseas nurses, the pathway team developed the project to increase accessibility. The result was a supportive and attractive recruitment package to help candidates be successful in the recruitment process.
What the organisation did
Since launching the pathway, the CapitalNurse team has seen a 90 per cent increase in applicants from overseas candidates, mainly from Africa. There has been a 99 per cent retention rate of these applicants.
To be considered for the SELF Pathway, candidates need to achieve a high B2 level on the OET pulse. They also need to submit a 200-word paragraph on why they want to join the programme.
Once shortlisted, candidates are interviewed and are allocated to a trust for potential employment. The trust will then send a conditional offer letter of training and employment.
CapitalNurse provides each candidate with up to £1000, this covers the cost of an OET preparation course, an OET re-learn course, agency administration fee and the OET pulse screening test. CapitalNurse also provides pastoral care to the trusts and candidates, from being appointed to starting in their new role and beyond. This support helps with the retention of candidates.
The OET course-provider works with the candidates to assess what level of support they need to put them on the right course, as this could be the full OET course (200 hours) or a reduced course (80 hours) depending on experience. An exam date is then booked. Once a candidate passes their exam, they are deployed to the trust who will continue with their support and help the candidate settle into their new role.
In May 2022, CapitalNurse expanded the work further to run a campaign in the Philippines for community nurses, as the team found that most applicants didn't have an English language certificate.
Results and benefits
The success of the programme means that the work has now diversified further, with three more trusts now using the programme for community nurses (May 2022), and fifteen trusts for midwifery (August 2022).
Throughout the lifetime of the programme, organisations have successfully recruited:
seventy-one mental health nurses between April and June 2022. There has been a 99 per cent retention rate with this cohort of nurses.

twenty-four nurses were recruited in May 2022 for community organisations, and the current passing rate from the total number of nurses who have sat the OET exam as of October 2022 is 60 per cent.
CapitalNurse agencies meet regularly with course-providers to monitor the progress of the candidates on the pathway and determine whether any require additional support and motivation. In addition, trusts that are using the pathway meet with the candidates every two weeks to allow them to feel like they are part of the team, this is included as part of the organisations' pastoral care.
The CapitalNurse collaboration was a finalist for the Nursing Times Workforce Awards 2022 for the SELF pathway model.
Overcoming obstacles
CapitalNurse found that there was a lack of awareness to the NMC registration changes after 2019 and this resulted in a number of candidates sitting an adult CBT exam, rather than one for mental health.
CapitalNurse launched a pilot from August 2021 until February 2022, to see how it could overcome the obstacles they faced which were; having a small pool of potential candidates from green list countries, mental health being competitive within international recruitment and awareness of the NMC registration changes.
They designed the SELF Pathway to see how they could support the candidates to be able to achieve their English levels and to build a package which supported both candidates and employers with financial costs.
The package offered includes supporting the trusts with meeting their planned arrivals, applying the SELF pathway principles to recruit nurses, allocating nurses fairly across the trusts and agencies, and providing language support by using funding bids from NHS England Mental Health Innovation.
Future plans
There are plans to continue with the SELF pathway to support mental health, community and maternity recruitment throughout 2023 and to develop a SELF reporting dashboard for ease of monitoring and targeting support.
CapitalNurse is aiming to recruit 100 additional mental health nurses by June 2023.
CapitalNurse has received interest from organisations in other regions of the UK to use the SELF pathway model, and is planning on sharing the learning and supporting a wider rollout of the programme.
Top tips
Collaboration is key.

Ensure candidates meet the English language screening criteria so that they can continue with their application.

Keep in touch with candidates regularly throughout the process to make sure they feel included and allow them space to raise any concerns.
Contact details
Contact information: dean.gimblett@nhs.net, deputy international recruitment lead (London), NHS England – London.