News
Specialist grade recruitment and retention FAQ
Access our new FAQ providing advice on applying a recruitment and retention premia to specialist grade doctor posts.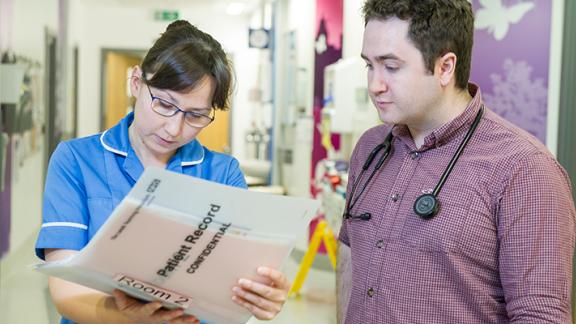 We are aware that higher than assumed national pay awards being applied to doctors on the 2008 specialty doctor contract has caused a disparity in pay with those being recruited to the 2021 specialist doctor grade.  
The 2021 contract was introduced alongside a three-year pay deal (covering the period 2021-24) and therefore excluded from the national pay awards.  
Employers can consider the application of a short-term and non-pensionable recruitment and retention premia (RRP) to address this issue. We have published FAQ 2.4 that has more information to help employers when recruiting specialist doctors who are affected. 
If this option is taken, the employer should make it clear in its contract with the employee that the RRP will only last until 31 March 2024, or until such point in time as the pay disparity ends (whichever is sooner).   
We recommend that the operational reason for this is given (presumably, to be able to recruit/meet service needs), that it is made clear that the RRP will be reviewed every year and it is discretionary and may be withdrawn at any time and advise that the RRP is non-pensionable.  
Remedial action by government will be necessary to reset the pay differentials between the open and closed SAS contracts. This should secure the benefits of contract reform and encourage movement on to the new, jointly agreed terms and conditions as an attractive career option without the need to apply an RRP.