News
Stress Awareness Day 2023
National Stress Awareness Day is marked each year on 1 November, raising awareness of the stigma and effects of stress in the workplace.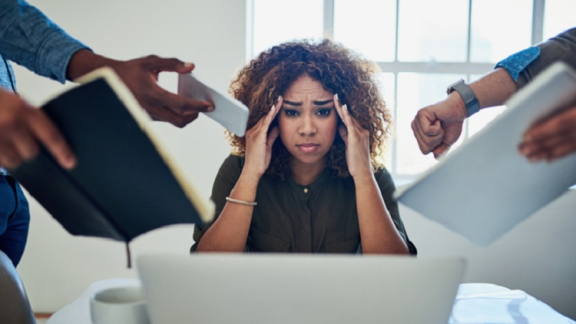 To mark Stress Awareness Day 2023 on Wednesday 1 November, we're highlighting a range of resources to support employers to tackle stress in the workplace and promote good mental wellbeing.
According to the 2022 NHS Staff Survey results, 40.6 per cent of staff reported feeling unwell as the result of work-related stress in the last 12 months (a slight decrease in 2021 from 41.5 per cent, but still higher than pre-pandemic level of 39.8 per cent in 2019). 
It is vital to address how stress experienced both inside and outside of work can be damaging to our NHS people and organisations. Employers need to support their colleagues to be happy and healthy which ultimately helps ensure they deliver excellent patient care.
The Health and Safety Executive (HSE), which regulates workplace safety in the NHS, describes work-related stress as "the adverse reaction people have to excessive pressures or other types of demand placed on them". The HSE rightly views stress as a work-related hazard that can lead to harm and expects employers to put measures in place to help reduce stress in the workplace. 
As we mark this year's Stress Awareness Day, find below a selection of resources that will help you support your staff.