Key points
Over the years, there has been lots of local activity developed by NHS organisations or developed with partners in their community to widen participation into employment. As a result of the pandemic and the depth of inequality it exposed and exacerbated, it is an ideal and necessary opportunity to build on these foundations.
We need to reflect on how NHS employers recruit from local communities and assess what's working well and what areas need attention.
We need to deliver on the core aims of integrated care systems (ICSs) to improve outcomes in population health and healthcare, to tackle inequalities and to help the NHS support broader social and economic development.
We need to strengthen relationships with our partners across ICSs and explore how the NHS can spread and embed good practice into a sustained way of working.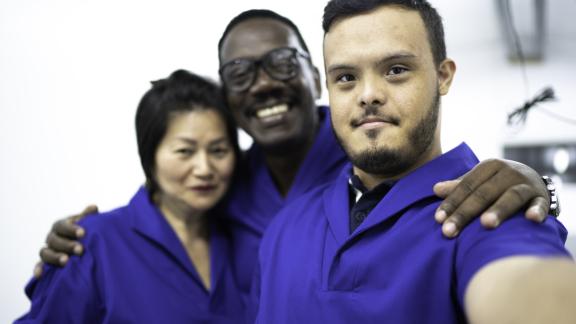 This resource has been commissioned by NHS England and NHS Improvement and produced by NHS Employers. We would like to thank partners from the reference group that contributed to this briefing: Health Education England, NHS Confederation, the Department for Work and Pensions, The Prince's Trust and ICS workforce lead representatives.
"Health outcomes are improved by education, training, support and access to employment. We can open those doors and create opportunities." 

Kath Evans,

Director of Children's Nursing/Chair of the Children's Board, Barts Health,

Children and Young People's Clinical Lead, 

East London Health and Care Partnership.
The COVID-19 pandemic has exacerbated longstanding inequalities such as, a lack of access to healthcare, poor health outcomes and poor access to education, training and employment opportunities. We know that access to good work is one of the most important factors for reducing health inequalities and supporting inclusive sustainable economies. As the NHS is the largest employer in England, with a presence in every place, it can play an important role in supporting local communities beyond the provision of health care. As an anchor institution the NHS can offer good work to local people to help address inequality, contribute to wider economic and social recovery and support levelling up.
Through inclusive recruitment the NHS can fill workforce gaps, create a sustainable pipeline of talented staff and better retain its people. It can support social mobility and play a key role in tackling health inequalities. This will mean promoting and opening job opportunities to those in greatest need of good work and recruiting differently. 
Throughout the pandemic, the health service became a beacon of hope and pride for the public. This translated into a surge of visits to the Health Careers website, universities reporting unprecedented interest in healthcare degrees and large numbers of applications to work in roles in the sector, including in the new vaccination centres. Despite the rapidly changing labour market we have an opportunity to explore different ways of working with other organisations (for example, local government and colleges) to focus on skills, development and employment and to create more of these sorts of opportunities for the mutual benefit of the NHS, our partners and the communities we serve.  
This briefing is for ICS leaders and decision makers in local NHS organisations, who are working to ensure local recruitment and employment strategies help to tackle inequalities and support social and economic recovery, as well as create a sustainable supply pipeline of talented staff.
Using this briefing to get started
The briefing is divided into the following chapters:
Chapter two highlights the opportunity for the NHS, as the largest employer in England, to tackle health inequalities through inclusive recruitment while meeting its own workforce supply issues. This includes by addressing economic challenges as a partner in place and by optimising its role as an anchor institution or system.
Chapters three and four provide information on current policy, resources and tools, national skills and employment initiatives and financial incentives that may support your work.
Chapter five provides a series of case studies to showcase how NHS and non-NHS partners are coming together to support people into work and the positive impact this is having locally.
Throughout the briefing you will find thought-provoking questions and prompts. These are designed to help you reflect and consider what needs to progress at local organisation level or across a system along with practical information to get started.
Chapter 2: tackling health inequalities through inclusive recruitment
The pandemic has highlighted and exacerbated existing inequalities in health and across many other facets of our society. People in more deprived areas spend more of their lives in ill health than those in the least deprived areas. People who live in areas of high deprivation are around twice as likely to die after contracting COVID-19. Similarly, there have been significant disparities, in relation to COVID-19 mortality, between people from ethnic minorities when compared to white British people.
Approximately 60-80 per cent of health and wellbeing is attributable to the social determinants of health. Employment is one of the key determinants. There is an inherent and reciprocal link between health and work. 
Being in good work with fair pay and conditions improves people's overall physical and mental health and supports quality of life. Good health enables people to work, creating a virtuous cycle.
As the largest employer in England, the NHS can play a key role in providing good employment opportunities for all and supporting improvements in health in the communities we serve. 
Through inclusive employment and by targeting activities, the NHS can have a significant impact on enhancing the lives of people experiencing deprivation and inequalities, support economic and social recovery and levelling up. We can actively offer pathways into NHS careers and ensure apprenticeships and pre-employment opportunities are open to people:
experiencing poverty or deprivation 
with a physical or learning disability and/or autism
with a long-term condition or mental health condition 
that are care leavers
that are experiencing homelessness
that are in, or have left the criminal justice system
are from an ethnic minority group
have recently been made unemployed.
Activities can also be directed at other population groups such as young people or older people whose employment has been disproportionately affected by the pandemic. Inclusive employment that helps to tackle health inequalities can be achieved by:  
2.1) helping to address local economic challenges as a partner in place
2.2) optimising the role of the NHS as an anchor
2.3) addressing our workforce challenges while tackling inequalities
2.4) engaging with local partners 
2.5) learning from COVID-19 workforce practices.
This can be delivered as an integral component of addressing our workforce supply needs. These activities will also play a key role in delivering the priorities in the NHS operational planning guidance 22021/22 and Core20PLUS5, an initiative to tackle health inequalities which will be launched in Autumn 2021. Further information on policy alignment is contained in chapter 3. This section further outlines these issues and opportunities and provides ideas for practical action. 
2.1 Helping to address economic challenges as a partner in place
The most recent unemployment rate for May to July 2021, was 4.6 per cent which is a slight improvement on the previous quarter, but still higher than it was at the start of the pandemic. This represents  approximately 226,000  more people out of work today than at the start of the pandemic. Rates are highest in the North East, Yorkshire and the Humber, West Midlands and London. 
Employment levels have been increasing in recent months, while unemployment levels have been falling. However, economists expect the unemployment rate to increase when the Coronavirus Job Retention Scheme ends later this year, with low-paid workers most at risk, according to a recent report by the Resolution Foundation.
Who is affected?
Job losses were highest in sectors shut down by the pandemic such as arts, leisure, food service and retail. The effect of this is that younger and older people, people with a disability or from ethnic minorities, who are over represented in these sectors, are more likely to have lost their job in the past year.
Young workers

Employment levels have fallen for young people aged 16-24 by 6 per cent since March 2020 and the number claiming unemployment related benefits has increased by 66 per cent.

Older workers

Employment levels have fallen for older workers aged 65+ by 8 per cent.

 

Low paid workers and disabled workers

Minimum wage workers are more likely to work in affected sectors, particularly hospitality and non-essential retail.

During the pandemic, disabled people were more likely to become economically inactive or to move out of employment.

Workers from ethnic minority groups

For people from ethnic minority groups, the unemployment rate was 8 per cent, up from 6.2 per cent in January-March 2020.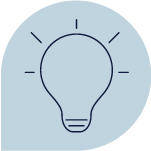 What you can do
While it's helpful to look at national workforce trends, it is also important to understand your own local workforce profile.
Have you mapped your current recruitment activity and who you work in partnership with to deliver work experience, pre-employment programmes, placements, training and employment? 

What is working well to meet your workforce supply needs, tackle inequalities and support the local economy? 
Could anything be scaled up further working across your system? 
What can you learn from other systems, or the case studies in this resource?

Depending on the structure of your system and the relationships already in place, align recruitment strategies across integrated care partnerships (ICPs), local authorities, local enterprise partnerships (LEPs), other local anchor institutions, and the voluntary, community and social enterprise (VCSE) sector to develop a collective approach to local upskilling, retraining and recruitment targeted at your workforce gaps. 
The Office for National Statistics (ONS) has a handy guide which details where to find local statistics. It also publishes regional labour market data monthly.
The Department for Work and Pensions (DWP) collects statistics for Universal Credit by region. Use its interactive tool to understand what's happening in your region. The DWP can also provide information on the skills available in your local workforce.
2.2 Optimising the role of the NHS as an anchor
Anchor institutions such as NHS trusts, large social care employers, local authorities, universities and colleges, are large organisations which are 'anchored' in place, meaning they are unlikely to relocate and are rooted in and connected to their local communities. 
Anchors can intentionally use their assets, resources and influence to enhance local social, economic and environmental conditions to tackle health inequalities, reduce poverty, support inclusive sustainable economies and regeneration, as well as deliver many other community benefits. 
The NHS can achieve this by strategically adapting the way it employs people, purchases goods and services, uses buildings and spaces, reduces environmental impacts, and by working in partnership with other anchors and local organisations.Across the country, we are seeing the emergence of place-based anchor systems or networks, involving a range of NHS and non-NHS partners. Within individual anchor organisations, networks or systems, employment is frequently recognised as a priority area for action.
London is taking a city-wide approach to recovery that leverages the power of the range of

anchor institutions

 

The London Recovery Board, co-chaired by the Mayor of London and London councils, brings together political, civic and business leaders from across the city. It aims to stimulate and co-ordinate action to:

reverse the pattern of rising unemployment and lost economic growth caused by the economic scarring of COVID-19

support our communities, including those most impacted by the virus

help young people to flourish with access to support and opportunities

narrow social, economic and health inequalities

accelerate delivery of a cleaner, greener London.

As one of the largest employers in London, the NHS has taken a leading role through the establishment of the NHS London anchor network. NHS leaders have been inspired to act, as the objectives of the London recovery board strongly align with their values and help shape what they can do in partnership to address inequalities and leverage their role as an anchor institution.

The programme that supports the actions the NHS will take is deliberately nimble, balancing a social movement with the need to influence business as usual. There are currently four high-level workforce priorities:

vaccination to vocation (providing pathways into good work for vaccinators)

youth unemployment (considering guaranteed apprenticeships, amongst other things)

reskilling communities (embedding pathways to work in communities, such as through primary care training hubs)

embedding London as a living wage city (gaining living wage accreditation for NHS organisations in the city).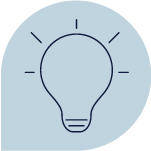 What you can do
Develop a strategic approach to anchor activity and employment with clear ambitions of what you are trying to achieve and for which population groups. 
Seek opportunities to collaborate with other local partners that are championing this agenda or that have complimentary skills or expertise, for example, local authorities and VCSE organisations.
Engage with communities and other key stakeholders to codesign your approach.
Join the Health Anchors Learning Network to share and develop innovative ideas and practices. 

It

is a free network for people responsible for or interested in anchor approaches to health. It provides an opportunity for participants to learn with peers and experts about how anchor organisations can consciously use their resources, influence and work in partnership to improve the social determinants of health and help reduce inequality.

Measure the difference you are making.
2.3 Addressing our workforce challenges while tackling inequalities
Health and care workforce
Despite a fall in the number of job vacancies available since the start of the pandemic, vacancies in the NHS remain. There are over 90,000 workforce vacancies in England and around 112,000 vacancies at any one time in adult social care.  While there are vacancies across a range of roles in health and social care, with the biggest issues in nursing and especially in acute and mental health posts, the NHS can promote these opportunities to the communities it serves.

What you can do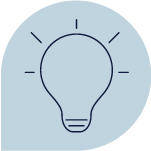 What does your current workforce profile look like in comparison to your local community? 

Is your workforce representative of your local community? 
If not, where are the gaps? How do these split across roles, specialties, and grades?
Can you share and learn from others in your system?
Who else can you partner with to work at scale and utilise others' expertise and support?

How can you enhance how the NHS, or your organisation is perceived as an employer with opportunities for all by your local community and beyond?

Enabling your existing staff to become

NHS ambassadors

 will connect your organisation with future generations and encourage them to consider a career in healthcare.
Do your recruitment practices result in people from some groups being less likely to be shortlisted or recruited? If so, how can you improve the recruitment experience of individuals from diverse backgrounds who wish to apply for work in the NHS?
Use your workforce data to understand who makes up your workforce and if there is underrepresentation from some local population groups or people living in deprived areas (use postcodes). How can you target your recruitment efforts, so they reach these people?
Can you work with local partners to promote these roles and career pathways and develop apprenticeships and pre-employment opportunities for people who would benefit the most from good work in the NHS?
What's your long-term workforce plan and how will this work support your ambitions? Review plans with regional and system people boards to align with national policy.
Focus on estates and facilities workforce
The estates and facilities workforce across the NHS accounts for approximately eight per cent of the total NHS workforce and faces recruitment and retention challenges as well as an ageing workforce. There is a lack of diversity in middle and senior management positions.
Five per cent of the workforce is aged under 25, with 75 per cent aged over 40. Whilst 50 per cent of the workforce is female only 20 per cent occupy senior positions. In addition, 20 per cent is from an ethnic minority background but occupy only five per cent of senior leadership positions.
Many of the skills required roles in estates and facilities are transferable from other sectors and offer local people a wide range of job roles and careers pathways in the NHS.
2.4 Engaging with local partners
With hundreds of roles across the NHS and social care, systems may want to consider how they engage with local partners including LEPs, local government, higher education, further education and VCSE organisations to promote roles and facilitate career pathways to local people of all ages, and people who experience health inequalities.
Humber, Coast and Vale Health and Care Partnership (HCV) has developed system wide projects and resources to support recruitment and retention in the region.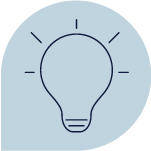 What you can do
Where are you now and where do you want to be? Use your data to develop a case to sustain and grow activity. See chapter five for good practice examples.
What resources are needed and where can working collaboratively across your system maximise impact and scale from any investment?
Are you connecting with other anchor organisations including the local authority and LEPs in your local area or across the system?
Develop relationships with education providers to influence the skills agenda locally and ensure visibility as a good and stable employer within the local community. 
How can you use traineeships, T Levels or apprenticeships to bring people in to good work in the NHS?
2.5 Learning from COVID-19 workforce practices
COVID-19 has resulted in more agile and flexible working practices across the health and care workforce and has reduced bureaucracy, particularly during the mass vaccination recruitment drive.
This has opened new workforce supply pipelines to local people who may not have previously considered a role in the health sector and connected the workforce to the community it serves.
It has also provided an opportunity to promote the wide range of careers available within the NHS to local people with transferrable skills who are unaware of the full range of roles available.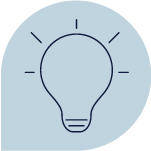 What you can do 
Promote health and care as an attractive and accessible sector for local talent either starting out on their journey or for those with transferrable skills to access a wide variety of career opportunities. 
Continue working in an agile way, learning from the best of people practices that we saw during the acute phases of the pandemic. 
Ensure that people who have joined the NHS to support the pandemic, for example, into vaccination centres, are encouraged and supported to develop their career in the NHS.
Chapter 3: useful resources and policy context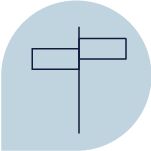 The NHS Confederation has developed several reports that explore place-based approaches:
 There are a range of resources and information available to support attraction, recruitment and retention:
Attraction and recruitment
 

Inclusive recruitment
 Alignment to national policy
The NHS Long Term Plan sets out commitments in preventing illness, tackling health inequalities and poverty and supporting social goals including work and health and enhancing the role of the NHS as an anchor. It also sets an ambitious vision for care closer to home that will require a transformational approach to workforce planning.
The NHS People Plan recognises the role of NHS organisations and large social care employers as anchor institutions to bring those furthest from employment into meaningful employment and to target recruitment, volunteering and apprenticeship opportunities in areas of greater deprivation. It also contains several actions to grow and diversify the workforce, to ensure the NHS People Promise is delivered.
The establishment of ICSs with the publication of the integration and innovation white paper, will prompt responsibilities for workforce being agreed at a national, regional, system and organisation level. It also recognises the role of the NHS in social and economic development.
The ICS people function guidance sets out that ICSs should create employment opportunities for local people as a way of improving the lives of people living in the communities they serve. The guidance also sets out the specific responsibility of Integrated Care Boards to work with partners to create education, employment, volunteering and apprentice opportunities to widen participation in health and care – particularly for people living in areas of greater deprivation, for seldom heard groups and for people not in education, employment or training.
The Operational Planning Guidance 21-22 set out five priorities for health inequalities  - restoring services inclusively; mitigating against digital exclusion; ensuring datasets are complete and timely; acceleration of preventative programmes and leadership and accountability for addressing health inequalities. The implementation guidance provides further detailed policy and technical information to enable ICSs and their constituent organisations to develop and agree operational plans.
Core20PLUS5 is an approach to tackle health inequalities and it will be launched in Autumn 2021. It will enable ICS to help focus their activities and impact. 
Core20: the most deprived 20 per cent of the national population (as identified by the Index of Multiple Deprivation). 

PLUS: ICS-chosen population groups experiencing poorer-than-average health access, experience and/or outcomes, who are not captured within the Core20 alone.

Five clinical areas:

early Cancer diagnosis (screening and early referral)
hypertension case finding
chronic respiratory disease (driving COVID-19 and Flu vaccination uptake)
annual health checks for people with serious mental illness.
continuity of maternity carer plans.
The Queen's speech said that the government would level up opportunities across all parts of the United Kingdom so that people and communities that felt left behind in the past get a chance to catch up. The government will publish a Levelling Up White Paper later this year. Levelling Up funds are available.
In response to COVID-19, the government has published its further education white paper and announced financial incentives to boost skills and employment in the aftermath of the pandemic.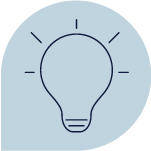 What you can do
National policy and funding provide an opportunity for systems to act by prioritising workforce transformation and recruiting from local communities.  
Chapter 4: tapping into national skills and employment programmes and financial incentives
There are a range of new and existing skills and employment programmes available to widen access to employment opportunities, upskill new or existing staff, offer work experience or support those with transferrable skills into the workforce (see Appendix). 
Many of these programmes focus on young people, who face the dual challenge of a disrupted education and a tough labour market. Programmes can also work together or be a step to another one. For example, an individual can join your organisation for a Kickstart placement and progress onto an apprenticeship and a wide variety of career pathways.
HEE has developed a preparation for work directory which pulls together information guidance and resources on the current pre-employment activity offer including work experience and careers initiatives. Up to date details of all of these offers, as well as details on how to apply for funding can be found on the HEE website.
Financial incentives are available to support the delivery of these programmes and vary, depending on which option you choose. This presents an opportunity for employers to draw down funding to attract and retain local talent, enabling them to learn and develop their careers to reach their full potential. This is a key part of the NHS People Promise. 
Apprenticeships
Apprenticeship payments have increased on the previous scheme's terms of £1,500 for those hired over 25 or £2,000 for those aged 24 and under. Employers will now receive £3,000 for each apprentice taken on, regardless of age, as a new employee between 1 April and 30 September 2021. 
Traineeships
An additional £126 million to fund 40,000 more traineeships for 16- to 24-year-olds in England, in the 2021 to 2022 academic year. Employers offering traineeship work placements will continue to receive £1,000 per young person placement (up to 10 incentive payments per employer, per region) between 1 September 2020 and 31 July 2022. 
T Levels
T Levels are two-year technical programmes, designed with employers, to give young people the skills that industries need. Employers can claim £1,000 per T Level student they host on an industry placement between 27 May 2021 and 31 July 2022.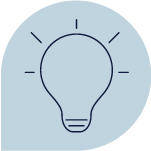 What you can do
Share the stories of local people who have benefitted from being employed.

The Prince's Trust

supported Thomas to secure a role in the NHS. This has transformed his life and he shares his powerful story in this video.
Look at the range of support and national/local offers available. Based on your workforce gaps and the skills available in your local labour markets, which programmes best suits your need?
Contact your local DWP lead for up to date information on sector-based work academies, traineeships and the Kickstart Scheme.
Ensure that you are making the best use of traineeships and apprenticeships across your workforce, and that you are using these training schemes as a way to attract people in to NHS jobs.
Chapter 5: case studies - making an impact
In this chapter we explore some of the work already underway across the country to address local inequalities through employment. NHS Employers continuously seeks to highlight and showcase good practice. If you would like to share your good practice, please email workforcesupply@nhsemployers.org.
5.1 Northern Care Alliance NHS Group
Tackling health inequalities by delivering pre-employment programmes for local people furthest away from employment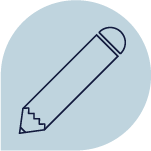 Overview
The Northern Care Alliance NHS Group (NCA) brings together four hospitals, specialist and acute services, a range of associated community services, across Oldham, Rochdale, Salford and Bury. With more than 18,000 staff, it is the largest employer in the places it serves. NCA's ambition is to broaden its reach beyond providing caring services to understand the drivers of ill health and the impact of poverty. 
The challenge
Prior to COVID-19, current economics weren't working for many local people and places. Regeneration in city centres has seen poverty pushed outwards. Working with other partner agencies the NCA is committed to supporting the concept of 'inclusive growth', where large organisations use their economic power through place to support poverty reduction and tackle health inequalities. This led to the creation of a social value ambition to:
use power in a purposeful and intentional way to ensure sustainability through environmental actions
support the reduction of poverty through employment and job creation
 anchor wealth to place through procurement processes 
challenge current local and national economic policies that don't support vulnerable groups within the community. 
The approach
By 2025, the NCA will triple the number of pre-employment learning opportunities available for those furthest away from employment. Fundamentally, it is not just about providing pre-employment or work experience opportunities, but about securing meaningful paid work particularly for those for whom structural inequalities have prevented their talent from shining. These pre-employment opportunities will be used as a talent pipeline not just for the NCA but for other health and social care providers across Bury, Rochdale, Salford and Oldham.
The board has also set out an intentional inclusion strategy which aims to ensure the diversity of talent through the NCA's NHS Career Ambassadors. Career Ambassadors are available to support schools and colleges with career advice and importantly, to be positive role models in communities they can identify with.
The NCA has also adapted recruitment processes for pre-employment programmes, to focus on values and that counts as the interview for the organisation, so that if a learner successfully completes a pre-employment programme they are moved directly into paid work. 
The impact
Localities are brought together twice a year to reflect, learn and challenge through a community of practice approach that helps to ensure a lasting difference is made to the lives of local people.
5.2 Somerset Integrated Care System
Supporting economic recovery today, tackling health inequalities for the long term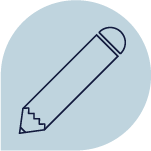 Overview
The COVID-19 pandemic had a large, negative impact on the Somerset economy. Unemployment rose by 1.3 percent to 5.1 percent in 12 months, 4.7 percent of the local population claimed Universal Credit in January 2021, and the region saw a 60.3 percent drop in graduate job adverts and a 50 percent drop in apprenticeship adverts in 2020.
The challenge
The Somerset ICS joined the Somerset West and Taunton Council redundancy task force, set up with the aim of reducing or avoiding redundancies through strategic advice offered to businesses and assistance towards finding alternative employment for employees already facing redundancy.
The approach
The ICS identified the mass vaccination and testing effort as an opportunity to provide work for 2,000 people in the region. The ICS worked with partners across the region, including the Local Enterprise Partnership, further education colleges and the Department for Work and Pensions, to develop a programme targeted at three groups: those at-risk of redundancy, those unemployed with transferable skills, and final year nursing students. The programme included:
A sector-based work academy to rapidly train people over four weeks to become staff on the mass vaccination programme, then support people into health and social care roles, once the population is vaccinated. 
A prepare to care 12-week distance learning course to upskill people with no prior experience.
Guaranteed interviews for those worst affected by redundancy.
No barrier to entering health and social care through a commitment to funding pre-employment checks for Debenhams and Oscar Mayer staff, who had been subject to vast redundancies.
The programme gained board approval through data displaying the economic picture described above, the demand for jobs in the region, deprivation data, and workforce data, provided by Health Education England, which was used to illustrate the impact the programme would have on the region. 
The impact
The programme has provided employment to 2,000 people in the region and a trained workforce to support the mass vaccination and testing effort. The ICS will collect quantitative and qualitative data in a structured way to assess the impact of the programme going forward. 
It is intended the jobs provided through the mass vaccination programme will lead to future careers in the NHS, mirroring the ICS's strategy to retain and transition talent in the Somerset region by offering high value career pathways which deliver work ready employees to the areas of most need across the system. This will further cement the health service's role as an anchor institution and a key part of the region's economic strategy to make Somerset a more attractive place to live and work. 
5.3 Lancashire and South Cumbria Integrated Care System
Recruiting to the mass vaccination programme using existing volunteer and redundancy pipelines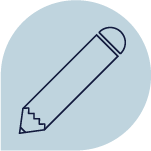 Overview 
Healthier Lancashire and South Cumbria serves a population of 1.8 million people. Nearly a third of its residents live in some of the most deprived areas across England and life expectancy is lower than the national average. The ICS has traditionally taken a system wide approach to recruitment to ensure health and care roles are developed in partnership with local NHS and social care organisations, education providers, the local enterprise partnership, and the Department for Work and Pensions. This shared vision enabled the ICS to recruit people within the local community to roles in the mass vaccination centres.
The challenge
By August 2020 more than 15,000 people had been made redundant across the region. As numbers continued to rise, it became clear that action was needed to mitigate inevitable health inequalities as people got further away from the labour market. The mass vaccination recruitment programme provided an opportunity to fill vacancies using existing volunteer and redundancy pipelines.
The approach
The ICS was well placed locally to deliver this recruitment because of its pre-existing commitment to recruiting from the local community. The local Jobcentre Plus selected and signposted people based on their skills to fill administration and clerical roles. Learners then enrolled in a two-week pre-employment programme that was co-designed with Lancashire Adult Learning and People Plus. Following this, learners were encouraged to apply for vacancies, or to enrol in longer employability programme if they were not quite work ready. A streamlined recruitment process, focused on values, helped to break down barriers to recruitment and enabled the ICS, alongside the lead employer for the mass vaccination programme to recruit at pace and support local people back into work.
The impact
121 learners successfully secured role in the mass vaccination centres, helping to provide meaningful work for local people. The recruitment drive also provided an opportunity to showcase roles across health and care to people who had previously worked in other sectors. An important next step will be to retain those within the system.
The overall success of the recruitment programme came because of the strong relationships already in place between all local partners. Working collaboratively with partners across the employability agenda ensured better outcomes for the local community and for all partners. 
Future plans include exploring new ways of working alongside partners to align approaches to health and social workforce planning.
5.4 Sandwell and West Birmingham Hospitals NHS Trust
Partnership working to widen participation into the workforce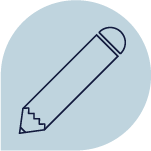 Overview
Sandwell and West Birmingham Hospitals NHS Trust (SWBHT) has a strong foundation as an anchor institution rooted in its local community and is very aware that it can use this position to have a positive impact on the outcomes of the population.
Through its approach to widening access to quality work, it has helped to reduce health inequalities and by using buildings and spaces to support the local community, it has successfully developed a workforce representative of the local area and patients. 
The challenge
As a major employer in the Sandwell and West Birmingham area, which is the second most deprived area of England, it wanted to take action and go further than just providing health services and be a key source of employment for local people.
The approach
SWBHT developed one of its vacant properties to create The Learning Works which is a centre that delivers a diverse range of widening participation community projects and provides information for local people on how to access training and careers in the trust.
For example, The Learning Works provides workshops, run in connection with local education providers and the local Jobcentre Plus on how to complete a winning job application. This has helped to break down barriers and support people to continue with what can be a daunting NHS recruitment process.  
Another initiative developed, the live and work scheme, has helped young homeless people. The trust turned one of its empty properties into self-contained, fully furnished apartments for up to 32 young homeless people aged 16-24. Working with local homeless prevention charity St Basil's, the accommodation was offered on the condition that residents complete an apprenticeship to give them employment opportunities. 
The impact
This work is part of the trust's wider widening participation strategy and demonstrates how the trust uses its role as an anchor to provide good work for people who might not have considered their local hospital as a place for them to find employment.
The live and work scheme has provided permanent employment for vulnerable local young people and given them an opportunity to develop their skills in the workplace and achieve their aspirations. It has also ensured they have the necessary lifelong skills needed to manage in the future. The scheme has delivered over 100 apprenticeships since 2014, most young people are in full time employment and two have graduated as nurses.
Working collaboratively with local partners, securing senior leadership buy in and investing in infrastructure has had a positive impact on the trust as well as the wider economy and community and enabled SWBHT to deliver as an anchor institution.
5.5 North East London Health and Care Partnership
Creating pathways to employment with care experienced young people in North East London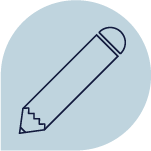 Overview 
North East London Health and Care Partnership (NELHCP) covers eight local authorities, five large provider organisations, many primary care network (PCNs) and GP practices and voluntary sector organisations and serves a population of approximately two million people. 
The challenge 
COVID-19 has created many challenges for local people, particularly for those aged under 25 in terms of their emotional wellbeing, financial stability, and a sense of disconnection from communities and networks of support. A survey of local young people reflected these challenges as well as future challenges. 
The approach
Considering these challenges, in January 2021, the NELHCP set about developing a project to shine a spotlight on the most vulnerable young people in North East London, those either in care or those who are care experienced and consider what more could be done across health and social care to collaborate, join up pathways and create opportunities for them. From a system perspective the project resonated with the values of an anchor institution by widening access to employment, training, and a better working experience for local people. 
NELHCP engaged with young people from day one of the project, listened to their concerns and involved them events. Linking up with the local authority provided expertise and insights that have energised and driven this work forward. Young people shared that trusted and sustained adult relationships help to keep them on track, whilst the local authority shared that young people had little knowledge of the range of opportunities available to them including entry level jobs, training, and career development in health and care system.  
The project is co-designed with young people to offer an end-to-end package of support and guidance from pathway planning within the local authority to pre-employment support and training onto work experience and ring-fencing interviews and job opportunities for this group. 
The impact 
This collaborative approach, working with local partners to test and learn ideas and using their expertise of working with care experienced young people has ensured learning is shared across all providers. It also demonstrates one of the ways NELHCP fulfils is anchor commitments to create opportunities in the health and care sector for care experienced young people, helping them to build a brighter future.
Appendix: overview of key employment programmes
 
Programme
Audience
Notes
Health Education England
National Prince's Trust programme
16-30
Funded programmes to bring 10,000 young people into entry level employment in health and social care services between 2020 and 2024.
 
Step into Work (SIW)
30+
Supports participants furthest away from the labour market through training and placements.
 
Fast Futures
18-22
Free 12-week training programme, coaching education leavers on workplace skills.
 
Project Choice
16-24
For young people aged 16 to 24 with disabilities, learning disabilities, difficulties and/or Autism, who have an education, health and care plan (EHCP)
 
RCN Nursing Cadet Scheme
Young people
Supports and encourage young people to pursue careers in the health and social care sector.
 
Apprenticeships
16+
Employers receive:

£3,000 for each apprentice taken on as a new employee between 1 April-30 September 21.
£1,000 per 16-18-year-old supported into employment via an apprenticeship.
Funding also available for trainee nursing associate apprenticeships.

 
T-Levels
16-18
Employers receive: 

£1,000 per T-Level student hosted on an industry placement between 27 May 21 and 31 July 22.

NHS England and NHS Improvement
St Johns Ambulance Cadet Scheme
14-18
Funded programme to offer a route into health service employment for young people.
Department for Work and Pensions
Sector-based work academies
18+
Pre-employment programmes that help prepare those receiving unemployment benefits to apply for jobs. 
 
Traineeships
16-24

For young people aged up to 25-year-olds with an education, health and care plan.

Employers receive:

£1,000 per young person placement for employers offering traineeship work placements between 1 September 20 and 31 July 22.

 
Kickstart
16-24

Employers can spread the job start dates up until 31 December 2021. You'll get funding until 30 June 2022 if a young person starts their job on 31 December 2021.

Employers receive:

100% of the relevant National Minimum Wage for 25 hours/week, plus associated NI and minimum automatic enrolment contributions.
£1,500 per job placement for setup costs, support, and training.